Philadelphia Long Distance Moving
Moving is one of the biggest events in life – and one of the most stressful. Even changing apartments or neighborhoods within the same city can be complicated and hectic, but a long-distance move comes with its own challenges. Are you moving across the country or moving out of the Philadelphia metro or DMV area? Turn to a professional Philadelphia long-distance moving company to ease the stress of your upcoming transition and ensure it's completed without a hitch.
Suburban Solutions has more than 10 years of experience serving the Delaware Valley and Washington, D.C. We will oversee a coordinated relocation so you can avoid unpleasant surprises, delays, logistical challenges, heavy lifting, and long hours on the road. With Suburban Solutions, interstate moving from Philadelphia is easier than you dreamed possible.
What Is a Philadelphia Long Distance Move?
You'll see a lot of moving terms related to long-haul moves, sometimes used interchangeably. Ahead of hiring an interstate moving company in Philadelphia or D.C., it's helpful to understand how long-distance moves are defined.
As a general rule, a long-distance move is a relocation of more than 50-100 miles. If you're leaving the Philadelphia metro area, you'll want Philadelphia long-distance movers to help. Even moves that remain within Pennsylvania are considered long-distance if they exceed this mileage. For example, moves from Philadelphia to Pittsburgh or Erie, PA are considered long-distance.
An interstate move refers to a relocation that takes you across state lines. Philadelphia is close to the border with Maryland and New Jersey. Many moves within the DMV also cross borders between Washington, D.C., Virginia, West Virginia, and Maryland. Moves within If your move will take you into another state, even if it is just 10 or 20 miles away, you will need to use a licensed Philadelphia interstate moving company. These relocations are federally regulated and not all movers can perform them.
Finally, a cross country move is generally considered a move across several state lines or to another region. Philadelphia cross country movers can help you move to Texas, for example, the West Coast, or the South. Some long-distance moving companies in Philadelphia only handle moves within a region. Cross country moving companies can help you relocate anywhere in the United States.
Whether you're moving to be closer to work or family, ready to change cities, going away to college, or retiring, make sure you choose the right interstate movers to help you complete your transition on time and on budget.
How to Move Across the Country with Suburban Solutions
Feeling overwhelmed by an upcoming move that will take you far from home? Here's one of the best moving cross country tips: an affordable long-distance moving company in Philadelphia can help with almost every aspect of your move. Enjoy less stress and chaos with a seamless move free of surprises.
Our full-service long-distance movers arrive with the specialized equipment, training, and experience necessary to make moving day painless. You can get as much or as little help as you need, including letting our movers take over everything from packing, prep work, and loading to transportation and unpacking.
Philadelphia cross country movers make your upcoming journey easier with an experienced move coordinator who will be your main point of contact. This coordinator will help you plan your move details, predict and overcome logistical problems, and create an effective timeline. On moving day, a team of uniformed, background checked movers will:
Prep your home to prevent damage
Professionally pack your belongings and label all boxes
Disassemble and wrap furniture
Handle all heavy lifting, loading, and furniture moving
Efficiently pack the truck to avoid the risk of belongings shifting or breaking in transit
Transport your belongings to your new location
You don't even need to worry about setting up furniture, unpacking boxes, or rooting through boxes to find everything once you arrive at your new place. After a long journey across the country, you can arrive at your new home with everything unloaded and unpacked and furniture already assembled and in the right room. Moving across the country couldn't be easier with Suburban Solutions!
Dedicated Moving Services from Suburban Solutions – How We Compare to Van Lines, Freight & Container Shipping
The biggest benefit to choosing Suburban Solutions Moving for your out-of-state or long distance move is what we call a dedicated shipment.
Many of the van lines and freight shipping companies will offer a much lower price. They have the luxury of loading your shipment onto a 60+ foot tractor trailer which allows them to combine multiple shipments. They pass these savings on to the client. While that sounds great when you're trying to save money on long-distance movers, there are downsides. With these companies, it may take as long as 1-2 weeks to get your belongings. The contents are often warehoused along the way and may be transferred to multiple trucks. That means a higher risk of your belongings getting lost or damaged in the shuffle.
The next option is to use a service like U-Pack from U-Haul. You can load your belongings into containers or pods which are shipped out via a tractor trailer. This is sometimes a little more expensive than a van line, but your belongings are locked up in a container. There are varying times for delivery for these as well.
Choosing Suburban Solutions comes with certain perks that the other options do not. When we load up our trucks, your precious cargo will never leave the truck until we are at your final destination so there is no threat of anything being lost in the shuffle! We will also start driving as soon as the load is complete. We can complete delivery to the West Coast in as little as 5 days. With a dedicated service like ours, we can provide you with a level of customer service that you will not see with other companies. We can even tell you the location of your truck at any point in time! This does come with a higher price tag, but it's your entire life and you deserve some comfort knowing that you are in good hands.
Our Long Distance Moving Services | Delivery Date & Price Guaranteed
Freight shipping companies may take weeks to deliver your shipment. Your shipment is generally combined with others on the same trailer and may be stored in a warehouse and change trucks multiple times along the way. Along with the long wait, you're also facing a higher risk of loss or damage.
With Suburban Solutions, you can rest easy knowing your belongings will stay on the same truck from beginning to end. Your shipment can be unloaded in as few as 5 days for moves to the West Coast and same-day for long-distance moves in our region! No matter where you're going, Suburban Solutions offers a price and delivery date guarantee for your peace of mind.
Here are the options our long-distance moving company offers with typical rates and delivery times.
Same-Day Long Distance Moves
From our location in Havertown, PA, we can perform both loads and unloads in the same day to several major cities including New York City, Washington, D.C., Baltimore, Harrisburg, Richmond, North Jersey, South Jersey, and Annapolis.
We can often complete same-day long-distance moves starting at $1,000 depending on the size and details of your relocation.
Regional Long Distance Moves
We offer next-day delivery for destinations within our region that are a bit farther than we can reach same-day. Top regional moving destinations include Boston, Pittsburgh, Rhode Island, and Ohio. As a general rule, we need to consider next-day delivery for long-distance moves with a drive time nearing 5 hours.
We guarantee both our price and our delivery date for regional long-distance moves. These moves usually range between $2,500 and $4,500 for one truck.
2- and 3-Day Long Distance Moves
While we can safely deliver anywhere in the country, some of the most popular and in-demand out-of-state move destinations are in the Midwest and South. These are a bit closer to our office in Pennsylvania, so we can ensure delivery with just two to three days between the load and unload. Popular destinations with two- to three-day delivery include Chicago, Nashville, Detroit, Wilmington, Charlotte, Atlanta, Tampa, Miami, and Fort Lauderdale.
Whether your move is for work, retirement, or you just are looking for a change of scenery, we can help coordinate your long distance move quickly and smoothly. These moves usually start between $5,000 and $9,000 and can go up or down depending on the type of move and destination city
While our regional and 2- to 3-day cross regional moves are our most popular, we have been to nearly every state in the U.S.! Cross country moves to destinations like Los Angeles, San Francisco, Seattle, Phoenix, Denver, Houston, Dallas, and Austin may take us 4 or 5 days of driving between the pick-up and drop-off. We can still guarantee both our delivery dates and price!
We will need to know all the details of your relocation including your inventory, the pick-up and drop-off details, and information about parking and accessibility at your home.
Cross country moves start between $9,000 and $12,000 depending on the size and details and destination city
Long Distance Moves with Storage
Sometimes you know you are leaving Philadelphia for a new location across the country, but you are not sure exactly where or when that will be. Depending on our capacity, we likely can handle storing your contents short term or long term before heading cross country with your belongings.
Labor Only / DIY Shipping
If you're concerned about cost and want to save money on your relocation, Suburban Solutions can still help with a DIY move. Our movers can fill up a moving pod or UPACK safely and securely before it's shipped to your final destination.
Philadelphia Long Distance Moving Quotes | How Much Do Philadelphia Long Distance Movers Cost?
Don't let the fear of high prices stop you from getting the help you need from a professional long-distance moving company in Philadelphia, PA. Interstate moving costs are based on many factors, many within your control. You can get the expert help you need within your budget.
Long-distance moves are quoted with a flat-rate or hourly cost based on the distance, volume of belongings, number of movers, moving dates, and more. If you're concerned about your long-distance moving cost, adjusting these factors can help.
Volume of belongings. Downsize as much as possible ahead of moving day.
Packing services. Our packers and movers offer full and partial packing services. You can save money by packing everything yourself or compromise by letting us help with fragile or difficult items or areas of the home.
Prep work. Get ready for your interstate movers to arrive on moving day by prepping your home and belongings as much as possible. Move what you can to the first floor, pack what you're able, have appliances disconnected, and make sure pets (and small kids!) are somewhere safe.
Moving dates. You may not have flexibility with your moving dates. Just keep in mind moving on weekends and/or during the peak moving season between June and August can come with higher rates.
Storage. Incorporating storage into your moving services can be more affordable and more convenient than self-storage. It can also add to your long-distance moving cost.
To help you estimate the cost of your long-distance relocation, the following are starting prices for long-distance moves with Suburban Solutions.
Starting Moving Prices from Philadelphia by Home Size
1 bedroom: $350
2 bedroom: $750
3 bedroom: $1,500
4+ bedroom: $1,900
Starting Moving Costs from Philadelphia by Destination
Baltimore: $1,100
Washington, D.C.: $1,300
Boston: $2,800
Pittsburgh: $2,900
Chicago: $4,200
Florida: $5,000
Denver: $6,000
Los Angeles, Seattle, San Francisco: $9,000
To best estimate the cost of your interstate or cross country move, call Suburban Solutions at 610-314-6868 for a free long-distance moving estimate. We'll use a virtual or in-home assessment to give you the most accurate quote possible.
Choosing the Best Washington, D.C. & Philadelphia Long Distance Movers
Ready to benefit from long-distance moving services for an efficient relocation free of surprises? Take the time to choose reliable movers and do your homework! The best long-distance moving companies in Philadelphia are:
Licensed and insured
Have positive long-distance movers reviews
Have a good safety rating verified with their US DOT number
Have a low claims rate
Experienced with a proven track record in the industry
Committed to transparent, honest pricing without hidden surcharges and fees
Recognized by industry trade groups and local organizations
Committed to only sending trustworthy, background checked movers and drivers
Suburban Solutions is one of the top interstate moving companies in Philadelphia and Washington, D.C. We complete thousands of moves every year for commercial and residential customers with a team of 80 background checked movers and drivers committed to excellence. Our 10-year track record has earned us over 1,200 reviews and positive testimonials. Check our 5-star reviews on Google and Yelp then give us a call to experience the Suburban Solutions difference.

Ready to get started with an uncomplicated and painless moving experience? Suburban Solutions makes long-distance moves from the DMV and the Delaware Valley easy! Give us a call today at 610-314-6868 or fill out the form to request your free long-distance moving company quote today.
NEED HELP WITH PACKING OR THE SUPPLIES TO DO IT YOURSELF?

WE RECOMMEND 1 KIT PER BEDROOM and additional kits for all common area rooms.
KITCHEN | BASEMENT | LIVING ROOM | DINING ROOM | OFFICE | ECT.
Let our sales team guide you just on how many kits you need! Prices start at $149 to order materials, call us today at 610-314-6868
For more information on our services, please see the links below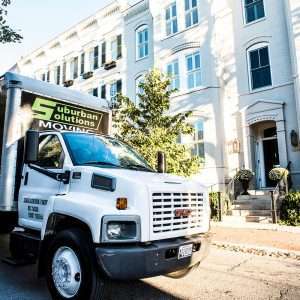 Whether you're moving down the street or across town, we can get you and your belongings the quality local service you deserve.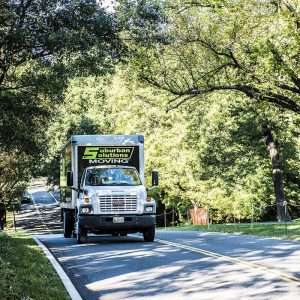 North, South, East & West, our long distance service covers the lower 48 states. Let our personalized customer service and exceptional network of professionals take you there.
Packing your fragile and precious belongings into boxes and making sure they do not break, can be a very laborious and daunting task. We have been providing packing services to our customers for over 7 years to make your move easier. Not sure what materials you need? Ask for our packing supply kits and you will be all set.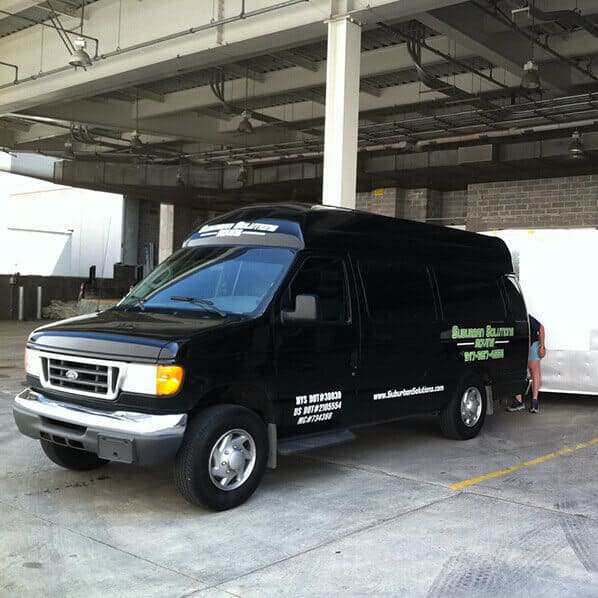 Office moves can't be done during normal business hours or your bottom line suffers. Proper care of equipment and items isn't just for cosmetic purposes. You need it done the right way and with special care.