Philadelphia Local Movers
Local Moving Services in Philadelphia with Suburban Solutions
Whether you're downsizing, buying a home, changing neighborhoods, or moving closer to work, you have enough to worry about ahead of moving day. Don't underestimate just how much work goes into relocating, even if you're just moving across the city.
Local moves with Suburban Solutions are relocations within 20 miles or 1 hour within the same state. Our Philadelphia local movers handle relocations within Greater Philly including Center City, Main Line communities, and King of Prussia.
We're here to help you settle into your new home same-day without the back-and-forth trips, rush, and chaos. Put your attention toward more important matters and count on the best local moving company in Philadelphia to make your transition seamless.
Reasons to Hire Professional Philadelphia Local Movers
When you aren't moving far, a DIY move may seem like the best solution to save money. Make sure you aren't underestimating the time, effort, and stress that goes into relocating, no matter the distance!
Relocating is stressful and challenging even before you get to moving day. Packing alone can be nerve-wracking and take days. When you consider the effort that goes into dismantling and wrapping furniture then loading and securing belongings in a truck, the benefits of Philly local movers become obvious. Don't forget: after a long day of heavy lifting, bending, and twisting, you need to do it all in reverse!
Professional Philadelphia local moving companies let you sit back and relax while all the details are handled by trained experts. Here are just some of the reasons you may prefer hiring experienced local movers in Philadelphia over tackling your move on your own.
No need to rent a moving truck and moving equipment or buy packing supplies
Moving day is coordinated with a team of moving specialists working according to a plan, not the chaos of friends and family pitching in and adding to the confusion
No heavy lifting or loading is necessary
Your move will be fast and easy with same-day packing, loading, and unloading
A full-service local moving company in Philadelphia gives you peace of mind with professional packing, home prep, loading, and even unpacking
Philadelphia local moving companies are the perfect solution if you're moving on a short timeline, need help with logistics, or simply want a fast, safe, and easy move without a lot of stress and worry.
Specialized Equipment & Training with the Top Philadelphia Local Moving Company
Professional Philadelphia area local movers aren't just unskilled manual labor. You benefit from a team of background checked, trained movers who arrive with the right equipment and supplies for a moving day that goes according to plan.
Suburban Solutions is your best choice for Philadelphia local movers by the hour. A dedicated moving coordinator will oversee the details of your move while a uniformed team of specialists give your home and belongings the special care they deserve.
Dependable local movers in Philly receive extensive training in packing, handling, and moving belongings to ensure your items are in good hands. From delicate pianos and heavy furniture to fragile heirlooms and glassware, your belongings will be safe during every stage of your move.
We use the right packing supplies, specialized moving boxes, furniture blankets, and proper techniques to safeguard your items in transit. Large or heavy items are moved with furniture dollies, hand trucks, and straps to prevent scratches and damage. For pianos, we arrive with piano dollies and piano skid boards to safely and efficiently transport your instrument.
It doesn't stop there. Reliable Philadelphia moving companies transport your belongings in well-maintained moving trucks that outperform rented box trucks. Top-of-the-line shock absorbers and special ramps speed up loading and unloading while delivering a smooth ride that protects your belongings on the road.
Here's what you can expect with a Suburban Solutions local move:
On the day of your move, your crew leader will give you a call prior to arrival with an ETA. Upon arrival, the entire crew will perform a walk-through of your home to ensure they completely understand what is going and what may be staying. We will wrap all your furniture in blankets and shrink wrap them prior to ever leaving your home. Once we have safely, securely, and quickly loaded all your belongings onto our truck, we will do another walk through to make sure nothing was missed.
We will then head to your new home, unload everything, and place all furniture exactly where you would like! And just like that, you are all set and ready to go.
How Much Does a Philadelphia Local Move Cost?
How much does it cost to hire a local moving company in Philadelphia? Not as much as you may think! Affordable Philadelphia local movers deliver the expertise, training, and customer service you deserve without breaking the bank.
Suburban Solutions offers an affordable hourly rate for local moves plus a truck fee and the cost of any supplies you need. The truck fee includes fuel, mileage, furniture pads, and other moving equipment. Our labor rate is based on the number of movers you need. We prorate by the minute – you only pay for the amount of time we're working!
When you request a Philadelphia local movers quote, your total cost will be affected by factors like the number of movers you need, your moving dates, the volume of belongings, and the services you need like storage. How prepared you are also matters. If your home is already organized, appliances are disconnected, and/or furniture is disassembled, your Philadelphia local moving cost will be lower.
Give us a call at Suburban Solutions for a free local moving estimate. We'll give you a competitive rate based on a virtual or in-person assessment. You don't need to worry about hidden fees or other gotchas!
How to Choose the Best Philadelphia Local Moving Company
You deserve a dependable local moving company in Philadelphia you can trust to complete your move on time and protect your belongings at every step. It's important to do your homework before hiring movers to get the quality service you need. We recommend only working with local moving companies that check all the boxes:
Licensed, insured, and bonded
Trained and background checked movers
Years of experience
Transparent pricing with no hidden fees
Industry recognition or certification
Excellent track record with positive reviews
Low claims rate
Suburban Solutions has proudly served the Delaware Valley since 2010. We take pride in our 80+ local movers in the Philadelphia area who have completed our rigorous training process. We have earned more than 1,000 5-star reviews on Yelp and Google thanks to our dedication to reliability, professionalism, and customer service.


Are you ready to say goodbye to moving day stress and hard work? Call the top-notch Philadelphia local movers at Suburban Solutions at 610-314-6868 or fill out the Request a Quote form to get started!
NEED HELP WITH PACKING OR THE SUPPLIES TO DO IT YOURSELF?

WE RECOMMEND 1 KIT PER BEDROOM and additional kits for all common area rooms.
KITCHEN | BASEMENT | LIVING ROOM | DINING ROOM | OFFICE | ECT.
Let our sales team guide you just on how many kits you need! Prices start at $149 to order materials, call us today at 610-314-6868
For more information on our services, please see the links below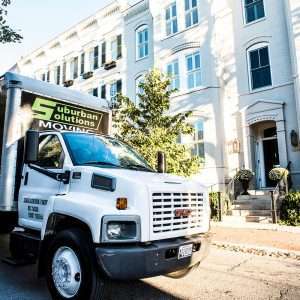 Whether you're moving down the street or across town, we can get you and your belongings the quality local service you deserve.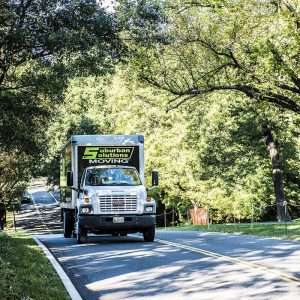 North, South, East & West, our long distance service covers the lower 48 states. Let our personalized customer service and exceptional network of professionals take you there.
Packing your fragile and precious belongings into boxes and making sure they do not break, can be a very laborious and daunting task. We have been providing packing services to our customers for over 7 years to make your move easier. Not sure what materials you need? Ask for our packing supply kits and you will be all set.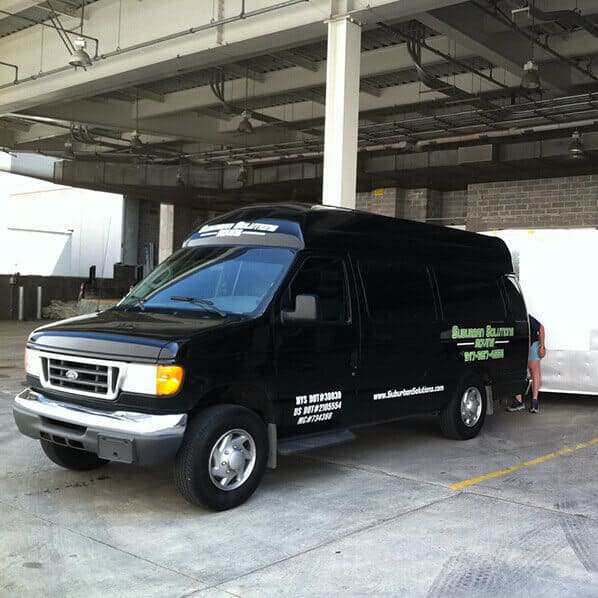 Office moves can't be done during normal business hours or your bottom line suffers. Proper care of equipment and items isn't just for cosmetic purposes. You need it done the right way and with special care.