FREQUENTLY ASKED QUESTIONS
Are you licensed to do this work?
Yes, our trucks and employees are fully licensed and insured. We have uniformed and trained, dedicated junk specialists ready to assist you.
When should I book an appointment?
Contact us as soon possible as time slots fill up quickly. If you need immediate assistance please contact us at 610-795-9851 and we'll let you know the availability in your area. We can typically schedule your job within 48 hours and in many cases, same or next day junk removal is no problem.
Why are appointments booked in two-hour time slots?
Our Team will call you 15 to 30 minutes before your appointment time and give firm arrival times. This allows them to deal with unforeseen circumstances, such as traffic or jobs that were larger than expected. We do our best to be on time, but we want to be realistic with expectations as well.
What equipment does your truck team come with?
Our two man junk team, shovels, brooms, and if needed a few dollies. We do not operate machinery or carry ladders.
The bed of our Junk Truck is 14 feet long, 7 feet wide and 4 feet high. Overall it's a 14 cubic foot dumpster.
What do you do with the junk that you remove?
We sort the items and determine the best way to dispose of them. Items that can be recycled will be taken to the appropriate, local recycling center. Items which can be used or refurbished by local charities are donated will be taken to the best match, and the remaining items will be taken to the nearest landfill and disposed of properly.
My schedule is crazy and no one is home during your normal hours. What can I do?
We have seen a growing demand for zero touch junk removal. What that means is our customers prefer to leave all of the items out in their driveway or street for us to collect. In the current world, less interaction is a way to keep us all safe. We can manage the payment for the job remotely as well.
What type of payment do you accept?
We accept cash, check, credit and debit cards. (please note there is a 3% processing fee for all credit/debit card transactions)
Who uses Suburban Solutions Junk Removal?
Home owners. Regain a space that has been over-run with junk. Dispose of used appliances and old furniture.
Landlords. Clear out an apartment or condo unit for your next tenant or sale.
Realtors. Have a client who needs a quick clean out? Do you want your clients home staged for a quick sale? We can junk and move items to storage.
People with busy schedules looking to donate used items, but just don't have the time.
Estate / Trust Attorneys: In the unfortunate event of an estate sale, we can assist families and legal professionals in preparing a home for a sale or move.
Probate Attorneys: Sometimes a divorce scenario may require the services of a company that can handle junk removal and moving services.
Any one who needs junk, debris or rubbish removal today!
What are the typical items people request to be removed?
We make every effort to remove all requested items. The item(s) must fit into the back of our Junk truck and the items must be something that our 2-man crew can lift and carry. Our trucks are 10 feet long, 8 feet wide and 4 feet high. Here is a sample list of just some of the common items that we remove on a daily basis. If you have any questions about whether or not we can remove an item for you please feel free to contact us.
Mattresses
Furniture
Appliances
A/C's & Refrigerators
Trash and Garbage
Office Furniture
Computers & TV's
Yard Waste
Used Boxes
Tires - please note there is an additional charge for tire removal.
Lumber & Drywall
Doors/Windows/Siding
Carpet/Floor Covering
Cabinets & Shelving
What can you not take for us?
There are some things we simply can't remove. For these items we suggest contacting a certified professional in each of the appropriate fields. Here is a sample list of just some of the common items that we are unable to move. If you have any questions about whether or not we can remove an item for you please feel free to contact us. If we can't remove it we can assist you in finding the right person for the job.
Asbestos
Oil Based Paint, Stain or Thinner
55 Gallon Drums
Biological or Medical Waste
Human or animal waste
Anything Containing Oil or Fuel
Chemicals
Propane/Gas - really anything flammable!
Contents under pressure - spray paints or other aerosol
Latex Paint - must be dried out with sand or kitty litter.
Tires - we can dispose of tires but there is an additional charge of $35 per tire.
Batteries
Fire Arms & Ammunition
For more information on our services, please see the links below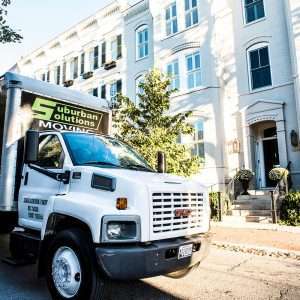 Whether you're moving down the street or across town, we can get you and your belongings the quality local service you deserve.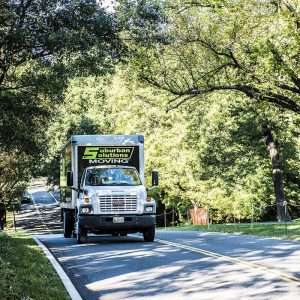 North, South, East & West, our long distance service covers the lower 48 states. Let our personalized customer service and exceptional network of professionals take you there.
We recognize there's a big difference between moving a five-bedroom house and a 12'×12′ studio apartment. That's why, for you urban dwellers, we developed our swiftest and most efficient city-to-city moving option: The Sub-Solv Express.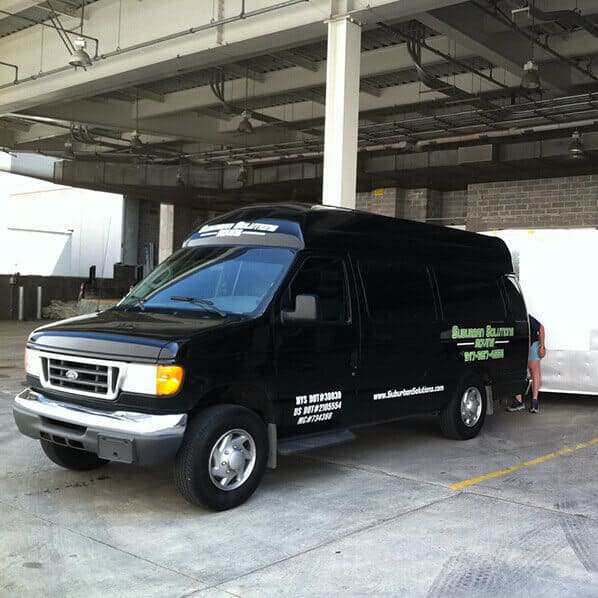 Office moves can't be done during normal business hours or your bottom line suffers. Proper care of equipment and items isn't just for cosmetic purposes. You need it done the right way and with special care.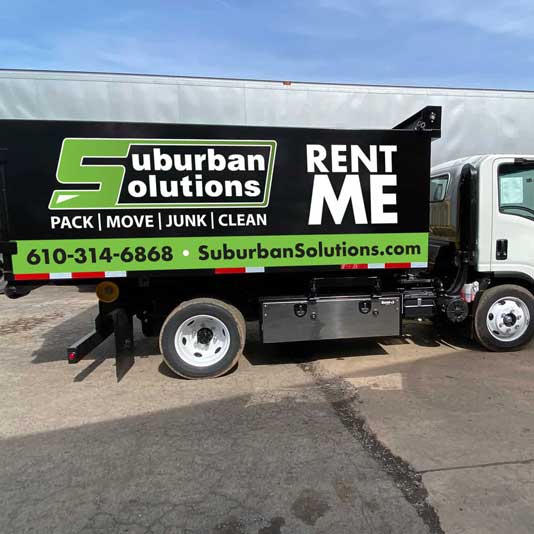 We know that not everyone needs a mover to get their belongings from one home to another.  Sometimes our customers just need to downsize, get rid of clutter in the basement, stage their home for sale or just toss out that old couch or mattress!