Philadelphia Packing Services
If you're moving on a tight deadline, want to avoid tedious and stressful packing, or just want the peace of mind that comes from professional packing services, Suburban Solutions is here to help. Our customizable and cost-effective packing and moving services put you in charge. Get the moving experience you want within your budget and leave the tasks you dread to the experts.
Why Hire Suburban Solutions for Philadelphia Packing Services?
Moving to a new neighborhood within Philadelphia or the DMV? Buying a home? Getting ready for a complicated cross-country relocation? Moving is stressful enough, no matter why you're moving or how far life is taking you.
Heavy lifting, moving furniture, and loading are often viewed as the hardest parts of moving, but don't overlook how time-consuming, hectic, and annoying packing can be. Depending on the size of your home and how organized you are, packing can take days or even weeks. You need to worry about using the right materials to protect fragile items during travel, make sure boxes are loaded correctly, and be sure that everything is correctly labeled.
If that sounds like more work than you want ahead of moving day, Suburban Solutions is here to help. Moving companies that help you pack like Suburban Solutions can give you a completely hands-off moving experience – or pitch in to handle the tough parts.
Imagine your entire home – or those tricky areas like the kitchen – professionally packed with every box labeled. Here's why Philadelphia packing and moving services are a smart choice:
Packing services are ideal for seniors and individuals who cannot perform physical tasks like lifting and bending
Getting help packing is a cost-effective solution whether it's a standalone service or added to your local or long-distance moving services
Professional packing techniques and high-quality supplies reduce the risk of your belongings being damaged or broken
You can save time and enjoy peace of mind while moving in a hurry
Your packing services in Philadelphia can be tailored to fit your needs and budget
Unpacking services can make your home almost move-in ready – perfect after a long drive or flight to your new home
Suburban Solutions is one of the best Philadelphia packing companies for moving with a proven track record. With our professional packing services, you can actually look forward to moving!
Philadelphia Packing Services Offered by Suburban Solutions
From full-service packing for a worry-free, hands-off move to partial packing to give you peace of mind, Suburban Solutions is here to help ahead of moving day. Our house packing services can be customized to fit your needs and combined with our award-winning moving services or requested as a standalone service as part of a DIY move.
Depending on the service level and number of rooms, we can often offer same-day packing and moving services for local moves in the Washington, D.C. or Philadelphia area.
Boxing up your fragile items like your everyday plates, fine china, frames and knick-knacks can seem like a daunting task.
We have been providing packing services for over 7 years. Let our experts come in and handle the stress for you!
In many cases we can pack and prepare your home for moving in a single day. Not only will it free up your time, by choosing us to pack for you, we all can rest easy knowing that the move will be as smooth as possible. Call us today at 610-314-6868 for a quote on packing services

DO YOU WANT TO PACK YOURSELF BUT AREN'T SURE WHAT MATERIALS TO GET? WE CAN HELP THERE TOO… 
SUBURBAN SOLUTIONS SELLS PACKING SUPPLY KITS FOR MOVES OF ALL SIZES.
WE RECOMMEND 1 KIT PER BEDROOM and additional kits for all common area rooms.
KITCHEN | BASEMENT | LIVING ROOM | DINING ROOM | OFFICE | ECT.
Let our sales team guide you just on how many kits you need! To order materials, call us today at 610-314-6868
$149 FOR 1ST KIT
$139 FOR EACH ADDITIONAL KIT AFTER
Free Delivery within 30 mins radius of Havertown
$35 fee for delivery outside of 30 min radius
15 Small Boxes
10 Medium Boxes
5 Large Boxes
3 Rolls of Tape
10Lbs of Packing Paper
Delivery requests must be made a minimum of 7 days in advance
Full-Service Packing Services
Want to make moving day as easy and hassle-free as possible? Our Philadelphia full-service packing services may be perfect for you. You don't have to lift a finger to get your entire home ready for moving day.
Our uniformed full-service packers and movers will arrive promptly with all the necessary packing materials and supplies. We will use a coordinated approach to carefully pack everything from the kitchen and bathrooms to closets, bedrooms, and even the basement.
Our professional packers are trained in proper packing techniques for all types of belongings. With specialty boxes, high-quality packing materials, and careful techniques, everything from glassware and antiques to electronics, artwork, and furniture will be ready for the trip ahead.
A team of packers can have your entire home packed with boxes labeled and ready to go in a fraction of the time it would take you!
Full-service packing services in Philadelphia and the DMV are ideal for anyone who wants to save time and worry ahead of relocating. It's also perfect for senior moves and individuals who can't perform challenging physical tasks like bending and lifting.
Want packing help but don't need professionals to do everything? With partial packing services in Philadelphia, you can take care of the easy tasks like packing clothing, kids toys, and bathrooms. At your direction, our packers and movers will finish up with the more difficult areas or items that deserve special attention.
Partial packing services are a cost-effective way to get help packing without breaking your budget. You can choose partial packing for any area of your home or type of items like:
Garages
Kitchens
Closets
Bathrooms
Fragile items
Mirrors and artwork
Electronics
Dinnerware and glassware
Collectibles
Who wants to worry about unpacking boxes, assembling furniture, and setting up electronics after an exhausting move? Suburban Solutions can help with affordable unpacking services. Once your belongings arrive at your new home, our team of packers and movers will unload the truck, unpack everything, and set up your furniture so you can settle in quickly.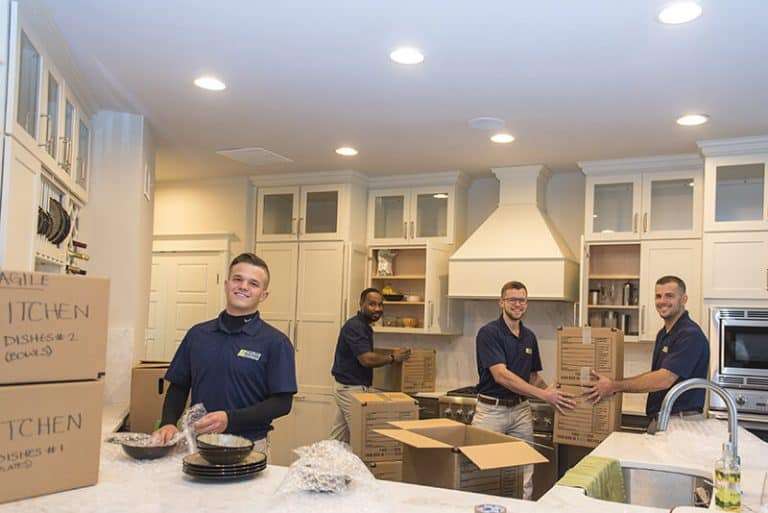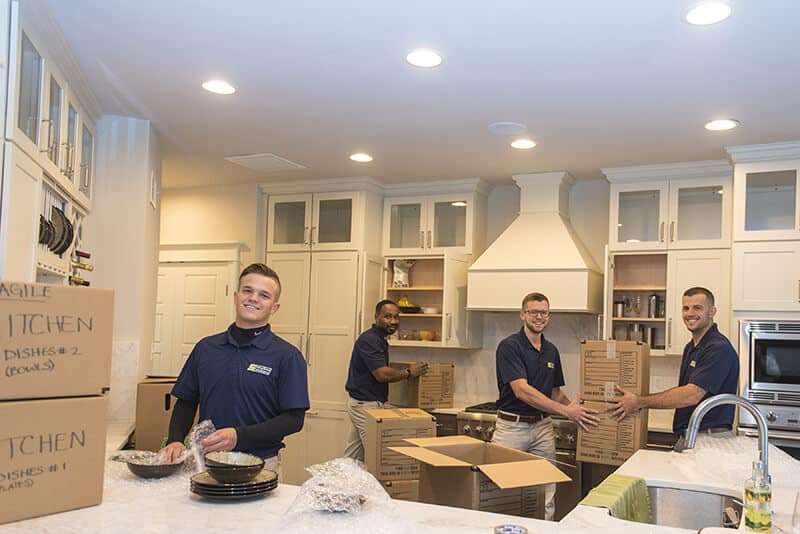 Do-it-Yourself Packing Services
Planning to pack your belongings yourself? Whether you're handling your entire move yourself or just tackling packing before movers arrive on moving day, we're here to help. Suburban Solutions offers affordable delivery of boxes, packing supplies, and moving materials with prices that beat big-box retailers.
Get in touch and we can deliver everything you need to pack up your home:
Moving boxes of all sizes
Specialty moving boxes like wardrobe boxes, glassware boxes, and dish packs
TV boxes and moving systems to protect flat screen televisions
Mattress bags
Furniture blankets and moving pads
Tissue paper and bubble wrap
Ratchet straps
Tape
Philadelphia Packing Services Cost
You can get help with packing and moving without breaking the bank. At Suburban Solutions, we are committed to delivering affordable professional packing services in Philadelphia and the DMV. You'll find packing help doesn't cost as much as you think whether it's standalone or added to a local or long-distance moving quote.
The cost of packing services will be based on:
Type of move
Number of packers needed
Number of rooms in your home
Level of packing services needed such as full or partial packing
Whether you have specialty items to pack
Accessibility of your home
You can find out your cost of professional packing services by calling Suburban Solutions at 610-314-6868 for a free estimate. We offer in-home and virtual assessments to provide accurate quotes!

Ready to get the packing and moving help you need ahead of moving day? Get in touch with Suburban Solutions at 610-314-6868 for affordable Philadelphia packing services that take the stress and worry out of your move.
For more information on our services, please see the links below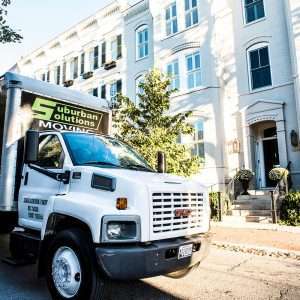 Whether you're moving down the street or across town, we can get you and your belongings the quality local service you deserve.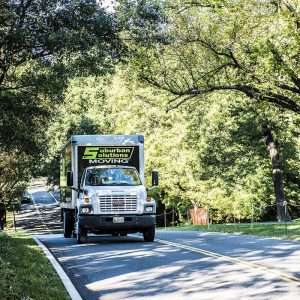 North, South, East & West, our long distance service covers the lower 48 states. Let our personalized customer service and exceptional network of professionals take you there.
Packing your fragile and precious belongings into boxes and making sure they do not break, can be a very laborious and daunting task. We have been providing packing services to our customers for over 7 years to make your move easier. Not sure what materials you need? Ask for our packing supply kits and you will be all set.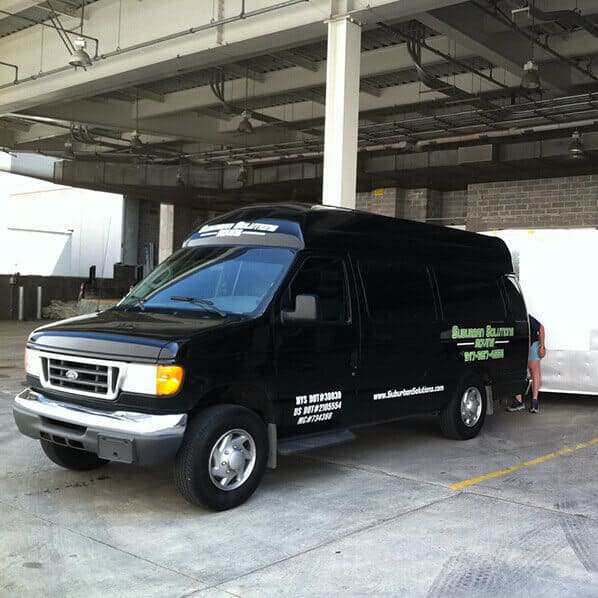 Office moves can't be done during normal business hours or your bottom line suffers. Proper care of equipment and items isn't just for cosmetic purposes. You need it done the right way and with special care.