Philadelphia, PA Piano Movers
Moving a Piano in Philadelphia with Suburban Solutions
Pianos were long considered a status symbol in American households. These instruments were usually the most expensive item a family owned and passed down to children. Piano ownership peaked in 1909 when one out of every 100 households had one and the U.S. was the world's largest piano manufacturer. While not as common as they once were, pianos are still a beautiful way to fill your home with music, teach children the joy of playing, or remind you of childhood memories and loved ones.
Are you preparing to relocate with a piano? Your instrument needs special care during the move to avoid damage to your home and the piano itself. Whether you own an upright, baby grand, or grand piano, you should never move a piano yourself. The instrument can weigh anywhere from 300 to 1,400 pounds with up to 10,000 delicate moving parts! A licensed piano moving company in Philadelphia can safely relocate your instrument with the right skill, technique, and equipment.
Top Reasons for Hiring Professional Philadelphia Piano Movers
As you prepare for your upcoming move, some tasks may seem well within your capabilities but others present a challenge. One of the most difficult items to relocate is a piano. The shape and size of the instrument alone pose logistical challenges for navigating doors and stairs.
Then there's the weight. Pianos weigh hundreds of pounds thanks to solid wood casings, piano lids that can weigh up to 45 pounds alone, and cast iron plates used to rack 230 metal strings for up to 60,000 pounds of string tension! Even a simple upright piano that doesn't look like much weighs 300 to 500 pounds. Most pianos are also top heavy which makes it even harder to keep them balanced while moving them.
Finally, there's the delicate moving parts to consider. The piano's action, or the mechanism connecting the keys to the hammers and strings, has about 10,000 moving parts. These internal components a
Top Philadelphia Piano Moving Companies Use Specialized Equipment & Training
Without the right equipment and training, piano moving can be very dangerous. It also risks costly damage to your instrument and home. Do not underestimate the amount of work that goes into piano moving to avoid injury and damage caused by movement, position, and vibration.
Dependable piano movers in Philadelphia will arrive at your home with the special equipment, training, and experience needed for a safe, flawless relocation.
At Suburban Solutions, our relocation specialists receive in-depth training in the proper techniques to move upright, grand, baby grand, and concert pianos. We use many types of equipment that protects your home and piano at every stage of the relocation:
Piano skid boards are secured to grand and baby grand pianos after removing the legs. This allows the instrument to be safely and securely tipped on its side to fit through doorways, hallways, and stairways.
Piano dollies are used to transfer upright pianos out of your home and onto the truck.
Moving blankets, shrink wrap, and tie-down straps protect the exterior of the instrument from scratches during every phase of your move.
Floor sliders protect your floors from damage from the dolly.
Don't let just anyone move your delicate instrument, even if they advertise that they move large, heavy items like pianos and safes. Ask about the equipment they will use, the training their specialists receive, how many pianos they move each year, and their claims rate. The last thing you should expect when you hire professionals is an inexperienced and ill-equipped crew that relies on physical strength alone with no regard for the instrument's delicate inner workings!
Philadelphia Piano Moving Cost
One of the biggest concerns people have when relocating a heavy instrument is the cost of piano movers in Philadelphia. You may even be hesitant to move the piano at all! Just remember that the cost of hiring professionals is affordable, especially when you compare it to the cost to repair damage to your instrument, walls, and floors. That also says nothing about the value of avoiding injury! Even tuning your piano costs around $150, but scratches or damage to any of the moving parts can quickly push repairs into several hundred dollars or more.
How much does it cost to hire a piano moving company in Philadelphia? When you request a free quote, a number of factors must be considered:
How far are you moving?
What type of piano do you have?
Is the piano on the ground floor or an upper floor?
What are the accessibility concerns such as narrow stairs or tight hallways?
Upright pianos are generally the easiest to relocate and are therefore more affordable to move than grand pianos or concert pianos. If your instrument requires complex work or hoisting, it will increase your total cost.
Give us a call at Suburban Solutions to discuss your needs and request a free piano moving quote!
How to Choose the Best Philadelphia Piano Moving Company
Piano moving is a specialized service that not all relocation companies are prepared to handle. To choose a dependable piano moving company, look for the following.
Insured and licensed
Positive reviews, testimonials and/or referrals
Years of experience relocating your type of piano
Low claims rate
Specialized equipment
Background checked, unformed movers trained in safe piano moving
At Suburban Solutions, we respect that the importance of your instrument goes beyond its monetary value. Your piano may be a family heirloom, a cherished belonging, or something you hope to pass down to your children. You may have strong emotions tied to your piano. We will give your instrument the special care and respect it deserves.
Suburban Solutions has been the most trusted piano moving company in the Philadelphia area for more than 11 years. We are proud to have earned more than 1,000 positive Google and Yelp reviews thanks to our commitment to transparent, competitive pricing, quality customer service, and professionalism. You can trust our crew of more than 80 trained, vetted movers and drivers to get your piano safely from A to B.
Whether you're moving within the Philly area or across the country, Suburban Solutions is ready to help. Give us a call today at 610-314-6868 to discuss the details of your relocation and request a free Philadelphia piano moving quote!
NEED HELP WITH PACKING OR THE SUPPLIES TO DO IT YOURSELF?

WE RECOMMEND 1 KIT PER BEDROOM and additional kits for all common area rooms.
KITCHEN | BASEMENT | LIVING ROOM | DINING ROOM | OFFICE | ECT.
Let our sales team guide you just on how many kits you need! Prices start at $149 to order materials, call us today at 610-314-6868
For more information on our services, please see the links below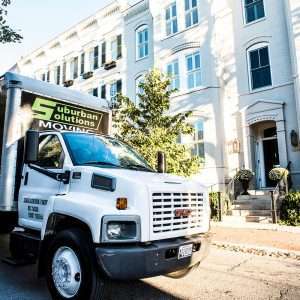 Whether you're moving down the street or across town, we can get you and your belongings the quality local service you deserve.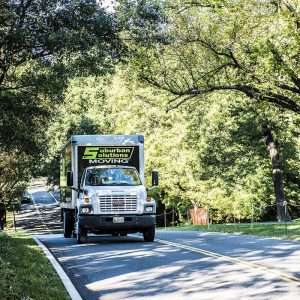 North, South, East & West, our long distance service covers the lower 48 states. Let our personalized customer service and exceptional network of professionals take you there.
Packing your fragile and precious belongings into boxes and making sure they do not break, can be a very laborious and daunting task. We have been providing packing services to our customers for over 7 years to make your move easier. Not sure what materials you need? Ask for our packing supply kits and you will be all set.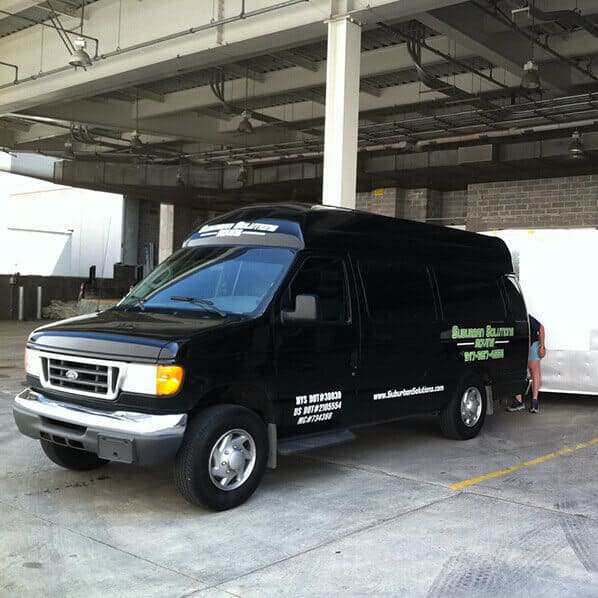 Office moves can't be done during normal business hours or your bottom line suffers. Proper care of equipment and items isn't just for cosmetic purposes. You need it done the right way and with special care.