Relocating to/within Philadelphia with Suburban Solutions
Famously known as the City of Brotherly Love and the Birthplace of America, Philadelphia is known not only for its rich revolutionary history and iconic attractions like the Liberty Bell and Philadelphia Museum of Art but also its cheesesteaks. History and great food aren't all Philly has to offer; it's one of the most walkable cities in the U.S. with one of the country's best public transportation systems and a strong, diverse economy.
Are you preparing to relocate within Philly or are you leaving the metro area? Whether you're buying a home, moving closer to family or work, downsizing, or looking for new opportunities in a different city, the top Philadelphia movers at Suburban Solutions are ready to make your moving day seamless, easy, and stress-free.
Reasons for Moving with a Philadelphia Moving Company
What's prompting your upcoming move? You may have experienced a change in your household. Maybe you've welcomed a new baby and run out of space, are getting ready to get married or move in with a partner, or the kids have grown up and your needs have changed. You may be downsizing, need to move when your lease expires, or buying a house.
School and employment are also major drivers behind relocation. Do you want to move closer to work? Are you preparing to attend school at the University of Pennsylvania or another college in the city?
No matter the reason behind your upcoming transition, one thing is sure: you already have a lot to deal with. Dependable movers make the experience easier by handling all the hard work and logistics while you focus on important items on your to-do list like setting up utilities and registering kids for school.
Benefits of Hiring Professional Philadelphia Movers
Moving is frequently ranked as one of life's most stressful events. It's often ranked higher than getting married, having kids, and divorce! With something so important and challenging, why not hire professionals to make the experience easier?
In a large recent survey, 43% of people who moved themselves the last time they relocated said they regretted it. 94% of the people who hired movers said it was worth it!
Philadelphia based moving companies can handle all the details and manual labor or just pitch in where you need some help. You benefit from a relocation that's faster, more organized, and less stressful. You won't need to do any heavy lifting or bending or worry that your belongings will be damaged or lost thanks to experts using the right equipment and techniques at every step. You don't even need the headache and stress of driving a large truck through traffic and narrow Philly streets!
What Do Philadelphia Moving Companies Do?
Ahead of moving day, a crew of background checked, licensed Philadelphia movers will take the time to prep your home to avoid damage to floors and walls. All or some of your belongings will be packed properly with the right materials and loaded securely on the truck to avoid shifting. With Suburban Solutions, your belongings will never leave the truck until they are delivered to your new home for your peace of mind.
Upon arrival, everything will be carefully unloaded into your new home. Depending on your needs, your belongings can be unpacked with furniture assembled and arranged, or belongings can be stored in a secure warehouse until you are ready for delivery.
Suburban Solutions is a full-service moving company in Philadelphia with customizable solutions to fit your needs. Here's how we can help you.
Enjoy a same-day relocation within the Philly metro area without heavy lifting or a hectic moving day! We handle household and apartment moves and senior relocations.
We're a top-rated long-distance moving company in Philadelphia with guaranteed delivery dates and flat-rate prices. Count on Suburban Solutions for cross-country, interstate, and intestate moves of all sizes.
From school and warehouse moves to office relocations, Suburban Solutions is ready to assist with comprehensive commercial services tailored to your business.
Our expert piano movers use specialized equipment and techniques to safely transport your instrument from point A to point B.
Save time and skip the worry with our Philly packers and movers! Tailored partial and full packing and unpacking solutions make your transition easier and safeguard your belongings.
How to Choose the Best Movers in Philadelphia
Don't trust just any relocation company with your belongings! The last thing you want to deal with during an already stressful transition is high hidden fees or inexperienced movers who can't deliver on their promises and damage your cherished belongings and valuables.
Here is what you should look for to choose professional movers in Philly you can count on.
Licensed and insured
Proven track record with years of experience handling relocations like yours
Positive reviews and testimonials
Uniformed, trained, and vetted movers for your protection
Low claims rate
No unresolved BBB or FMCSA complaints
Suburban Solutions has served commercial and residential customers in Philadelphia for more than 11 years. Our team of 80+ drivers and movers are fully vetted and trained to deliver the top-notch customer care and quality services you expect. We have more than 1,000 positive reviews on Yelp and Google!
How much does it cost to move with a Philadelphia area moving company? There is no easy answer to this question as it requires a free assessment that considers factors like:
Type of move
Distance
Moving dates
Number of movers
Home type and accessibility
Level of service
Storage needs
Local moves in Philly generally have an hourly rate based on the number of movers and some factors like day and season. Commercial and long-distance relocations are usually priced per job.
Our affordable Philadelphia movers can help you understand how much your relocation will cost with professional moving help. Learn more about Philadelphia moving costs then give us a call for a free quote today!
Questions for Philadelphia Movers
Should you tip movers in Philadelphia?
While not required, it's generally accepted to tip movers for a job done well. A good rule of thumb is $5 per hour per mover or 5-10% of the total moving cost.
Do professional movers pack for you?
Absolutely! A reliable relocation company can handle all the packing or just
pack up items that require special care or custom crating. You can even opt for unpacking services!
Can Philadelphia moving companies disassemble furniture?
Yes, you can save time and effort by having movers disassemble and reassemble furniture including sectionals, sofas, shelving systems, and more.
Tips for Moving to Philadelphia
Suburban Solutions would love to handle absolutely every aspect of your transition, but there are some things you will need to take care of on your own. Here are some important tips for moving to or within Philly that you should add to your list.
Suburban Solutions – Philadelphia's Best Moving Company
Suburban Solutions has built a sterling reputation as the most trusted moving company in the Philadelphia area. Founded in 2010, we quickly grew into the largest and highest rated relocation company in the DC, Virginia, and Baltimore area. Our insured, licensed, full-service company is prepared to go the extra mile to give you the dependable and hassle-free relocation you deserve whether you are moving within Philly or across the country.
Ready to get started? Call Suburban Solutions today at 610-314-6868 to request a free moving estimate and discuss the details of your transition.
For more information on our services, please see the links below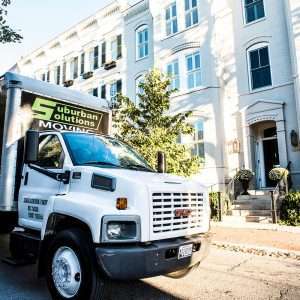 Whether you're moving down the street or across town, we can get you and your belongings the quality local service you deserve.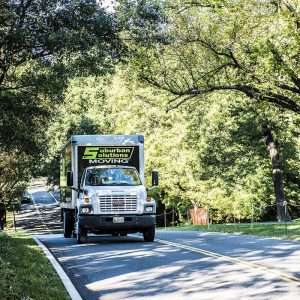 North, South, East & West, our long distance service covers the lower 48 states. Let our personalized customer service and exceptional network of professionals take you there.
Packing your fragile and precious belongings into boxes and making sure they do not break, can be a very laborious and daunting task. We have been providing packing services to our customers for over 7 years to make your move easier. Not sure what materials you need? Ask for our packing supply kits and you will be all set.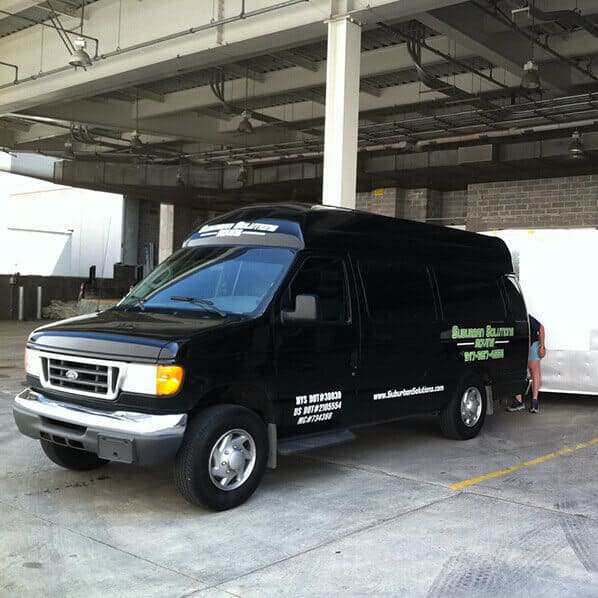 Office moves can't be done during normal business hours or your bottom line suffers. Proper care of equipment and items isn't just for cosmetic purposes. You need it done the right way and with special care.