If you've ever moved before, you probably know that switching over utilities can be one of the hardest parts of the whole process. However, if you research Philadelphia utilities ahead of time and make a plan, you can make your move more seamless.
If you're changing neighborhoods in Philadelphia, you will simply need to transfer Philadelphia utilities to your new address, but this may require a few days' notice and possibly a higher deposit. If you're moving to Philadelphia, you will need to open an account with each Philadelphia utility, a process that may involve a credit check and deposit.
This complete guide to utilities in Philadelphia covers everything you want to know about setting up/transferring services. We'll also cover the average cost of utilities in Philadelphia to help you budget effectively.

Philadelphia Utilities Overview
Utility companies in Philadelphia are regulated by the Pennsylvania Public Utility Commission (PA PUC). The Public Utility Commission PA agency is designed to ensure consumers have safe, reliable access to telecommunications, electric, natural gas, water, wastewater, rail, motor carrier, pipeline services with reasonable rates.
The PA PUC connects consumers with programs to save on utilities in Philadelphia and provide financial assistance. The Philadelphia Utilities Commission also operates PA Power Switch, an official website for comparing Philadelphia electricity rates and choosing an electricity supplier. You may save money by choosing a supplier, but PECO will remain your electricity provider. Through the PA PUC's PA Gas Switch website, consumers can choose a gas supplier.
Below, you can see average Philadelphia utility rates and gas prices from the BLS.
Philadelphia utility bills have skyrocketed in recent months. In early 2022, PECO gas bills were up 38% from the previous year and PGW gas bills were up 17%. PECO has increased gas prices 67% while Philadelphia Gas Works has raised gas prices 56%. Meanwhile, electricity rates increased by anywhere from 5% to 50% starting January 2021.
You can check the 2021 Philadelphia utility rate comparison report from the PA PUC for more information.
Philadelphia Electric Company | PECO
Once called "Philadelphia Electric Company," PECO was founded in 1881. Not only was it one of the first electric companies in the United States, but PECO can trace its origins back to Thomas Edison himself.
Today, PECO is one of the largest electricity and natural gas providers in the country, and it's a subsidiary of Exelon Corporation. PECO provides electricity to more than 1.6 million customers in southeastern Pennsylvania and has more than 511,000 natural gas customers in the region.
Set Up a PECO Account
You can start or transfer service with PECO online. Click here to start, move, or stop service.  Requests are accepted up to 3 months in advance. The process to start or move an account takes about 8 to 10 minutes online. Closing an existing account takes just 5 minutes or less.
You will need to provide your current and new address to transfer service online. Note that PECO requires a deposit for new customers based on your credit score or previous payment history.
PECO Bill Pay
You can pay your PECO bill through the mail, in person, or online. To pay online, go to the PECO website and hover over "My Account." Then, click "My Bill & Usage." From there, you will need use your PECO login. If you enroll in paperless billing, you can receive your bill through email instead of through the mail.
Note that online PECO bill pay has a service fee of $2.35 per payment.
As your Philadelphia electric company, PECO is your electricity provider but you have the ability to choose your electricity supplier. You can do this through PA Power Switch. Compare Philadelphia electricity rates, choose renewable energy, and make sure you are getting the best price for electricity. Be aware that you will not necessarily save money and you must read the terms carefully. Some rates for Philadelphia electricity are variable, not fixed, and subject to change.
PECO offers a payment option called the budget billing program. Customers who enroll in this program get the same electricity bill each month, regardless of usage. The Philadelphia electric company averages the customer's usage every four months to determine what that monthly charge will be. PECO also offers a new time-of-use rate plan with discounts for customers who use more electricity at night.
Average PECO Bill in Philadelphia
What is the average electric bill in Philadelphia? Your bill will depend on whether you use electricity to heat your home and your actual usage. Electricity usage accounts for about half your PECO bill; the remainder includes distribution costs and service fees.
In 2020, the average PECO bill was $111.60. Now, the average bill is closer to $192 per month for gas and electric.
The PA PUC recently approved an increase in the base rate consumers pay, increasing the average Philadelphia PECO bill by up to 50%. PECO Energy increased electric rates from 6.6 cents to 7 cents per kWh.
According to the BLS, the average cost of electricity in Philadelphia is 17.2 cents per kWh, 17% higher than the national average of 14.7 cents per kWh. This cost considers total costs for delivered electricity including distribution costs. The PECO rates above only account for half your bill.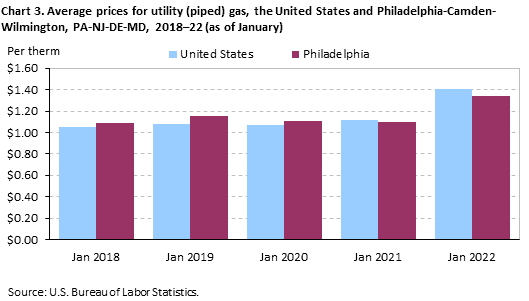 Contact PECO
PECO customer service number: (800) 494-4000, available Monday through Friday 7am to 7pm
Emergency Line: 1-844-841-4151
General mailing address: PECO Customer Solution Center, 2301 Market Street, Philadelphia, PA 19103
Mailing address for bill payment: PECO, P.O. Box 37629, Philadelphia, PA 19101
Philadelphia Gas Works (PGW) started by servicing 46 lamps in Philadelphia in February 1836. PGW Philadelphia now provides natural gas to more than half a million customers. While PECO only provides natural gas service to select addresses in the city, PGW provides natural gas to all of Philadelphia.
If you have an account with PGW, you have both rights and responsibilities. As a customer, PGW requires you to keep the meter easily accessible at all times and pay your bill on time.
View this post on Instagram
Contact PGW
PGW customer service: (215) 235-1000
PGW emergency hotline: (215) 235-1212
Pay by mail address: Philadelphia Gas Works, PO Box 11700, Newark, NJ 07101-4700
How to Open a PGW Account & PGW Moving Services
PGW moving services are available online in most cases.
You can complete the PGW start service process online. You will need to provide your Social Security number and contact information. If you cannot complete the online process, you will need to visit one of many Philadelphia Gas Works locations to open an account.
PGW move service can be requested online through your account after logging in.
The PGW stop service process can be done by calling Philadelphia Gas Works at (215) 235-1000 at least seven days before shutoff or you will be charged additional fees. Alternatively, you can log into your PGW account to disconnect service online.
PGW Bill Pay
You have multiple PGWorks bill pay options. The most convenient option is the PGW bill pay online with your PGW account or as a guest with your account number. If you set up an online account, you can use your PGW bill pay login to set up autopay. There is no fee to pay online with a checking account.
Additional PGW bill pay options:
Pay by phone by calling (215) 235-1000 ($2.95 convenience fee)
Pay by mail
Pay in person at a Customer Service Center
Pay at an Alternate Payment Center including CheckFree, Americash, IPP of America, MoneyGram
Pay with cash at hundreds of retailers such as CVS, Dollar General, and Family Dollar
PGW offers an optional Budget Billing program for predictable bills without seasonal spikes.
Average Gas Bill in Philadelphia
The average PGW bill in Philadelphia is $261.71 for a typical customer using 150 hundred cubic feet (ccf) of gas. PGW gas rates have gone up 17% from January 2021 to January 2022. A PECO customer using the same 150 ccf of gas would have a bill of $171.25. That's up 38% year-over-year. In 2020, the average PECO gas bill was just $67 and the average PGW bill was $102.
According to the BLS, the average price for natural gas in metro Philadelphia is $1.337 per therm. That's 5% lower than the national average of $1.409 per therm.
FixEmbed: https://www.instagram.com/p/CSUSReuDx4M/
Philadelphia Gas Works is your gas provider and default supplier, but you can choose your own gas supplier through PAGasSwitch.com. Compare rates among suppliers but be aware of special terms and whether you are getting a fixed or variable rate.
The Philadelphia Water Department (PWD) provides Philadelphia water, wastewater, and stormwater service. The public water works Philadelphia department was formed in 1801 and serves more than 1.7 million people in the City of Philadelphia and some communities in Montgomery, Delaware, and Bucks counties. Interestingly, the Philly water department was founded after a deadly yellow fever outbreak prompted the city to create a source of clean water. Philadelphia was one of the few cities at the time with the resources to supply municipal water and its public hydrants supplied free water for anyone who could fill and carry a bucket.
Philadelphia Water Department New Service
Setting up service with the water company in Philadelphia is easy to do. When you https://suburbansolutions.com/blog/buying-a-house-in-pennsylvania/ in Philadelphia, you will start receiving water bills in your name once the deed is recorded. If you are renting, you can apply for water service in your name by completing this Philadelphia tenant water customer application and emailing it to the Water Revenue Bureau ([email protected]). You will need to submit a government-issued ID, written consent from the owner, a valid street address, proof of residency, current utility bills in your name, and a water meter reading.
PWD Bill Pay
There are many ways to pay your Philly water bill.
Pay PHILA water bill online with your 9-digit Water Access Code and zip code. This is free using eCheck or automatic bank payments. Processing fees are charged for credit and debit payments.
Pay in person at the Municipal Services Building and other Philadelphia Water Department locations
Pay by mail
Pay by phone at (877) 309-3709
If your water bill isn't paid on time, a 5% late fee will be added. There is an extra charge of 0.5% added every month your bill is outstanding.
If you have trouble paying your PHILA water bill, you can apply for Philadelphia water bill assistance or enroll in a payment plan. Seniors can qualify for a 25% water bill discount from the Philadelphia water company. You must have household income of $32,200 or less to qualify.
View this post on Instagram
Average Water Bill in Philadelphia
The average Philadelphia Water Department bill is $66.73 for water, sewer, and stormwater for the typical residential customer who uses 500 cubic feet of water. Many Philadelphia suburbs pay much more: the Bryn Mawr water utility increased rates by almost 18% with an average bill of $155, for example.
The water company in Philadelphia increased rates 3.6% in late 2021, increasing the typical water, sewer, and stormwater bill from $66.73 to $69.15. An additional increase is set for September 1, 2022 for a total rate increase of 10.3% over just two years.
You can click here to see current PWD water rates.
Contact PHILA Water Dept
Philadelphia Water Department customer service: (215) 685-6300
Authorized payment center: Municipal Services Building, 1401 JFK Blvd., Concourse Level (Monday to Friday, 8:30 am to 5 pm)
Mailing address for payments: Water Revenue Bureau, P.O. Box 41496, Philadelphia, PA 19101-1496
Philadelphia sanitation services are provided by the Sanitation Division of the Department of Streets. The department is also responsible for designing, building, and repairing streets and roads in the city, planning street reconstruction, and gathering traffic and crash data.
You can see the Philadelphia trash pickup schedule here. Enter your address to find your trash day and Philadelphia trash holidays with no service. Make sure you are aware of Philadelphia trash pickup rules. You may be subject to fees if you do not separate your trash or set it out incorrectly.
You can pick up recycling bins at no cost at any of the six Philadelphia sanitation convenience centers. You can receive two bins per year. Click here to see sanitation centers.
Note that your City of Philadelphia trash collection fee is part of your water bill.
View this post on Instagram
Philadelphia Internet Service Providers
Don't forget to set up internet service when moving! You have several Philadelphia internet service providers to choose from.
Astound: Broadband internet with speeds up to 940 Mbps starting at $19.99
Verizon Fios: Fiber optic and DSL internet with speeds up to 940/880 Mbps in some areas starting at $39.99
Xfinity: Cable internet with speeds up to 1 Gbps starting at $29.99
Now that you know how to transfer or set up Philadelphia utilities and the average cost of utilities in Philadelphia, you're ready for moving day! While we can't help with the details like utilities, school enrollment, and signing a lease, the friendly Philadelphia movers at Suburban Solutions are ready to take over all the hard work of moving day so you can get settled without the stress.