The community of Fishtown is a popular neighborhood in Philadelphia, PA. Its name stems from the area's history as a fishing community and strong background as a working-class neighborhood.
Fishtown is commonly known for its growing popularity with young creative minds, millennials, and other upcoming generations as more of these individuals are relocating to the area.
Is Fishtown Philadelphia a good place to live? With popular attractions like the Rivers Casino and a strong school system, Fishtown is a great place to live for both young people and seniors looking for somewhere to retire.
History of Fishtown Philadelphia
The community now called Fishtown was formerly a smaller portion of what used to be the town of Old Kensington. It was founded by former Governor of Pennsylvania Captain Anthony Palmer in 1729 following its purchase from the Fairman Estate. The original use of the neighborhood was for shipbuilding and local fishermen.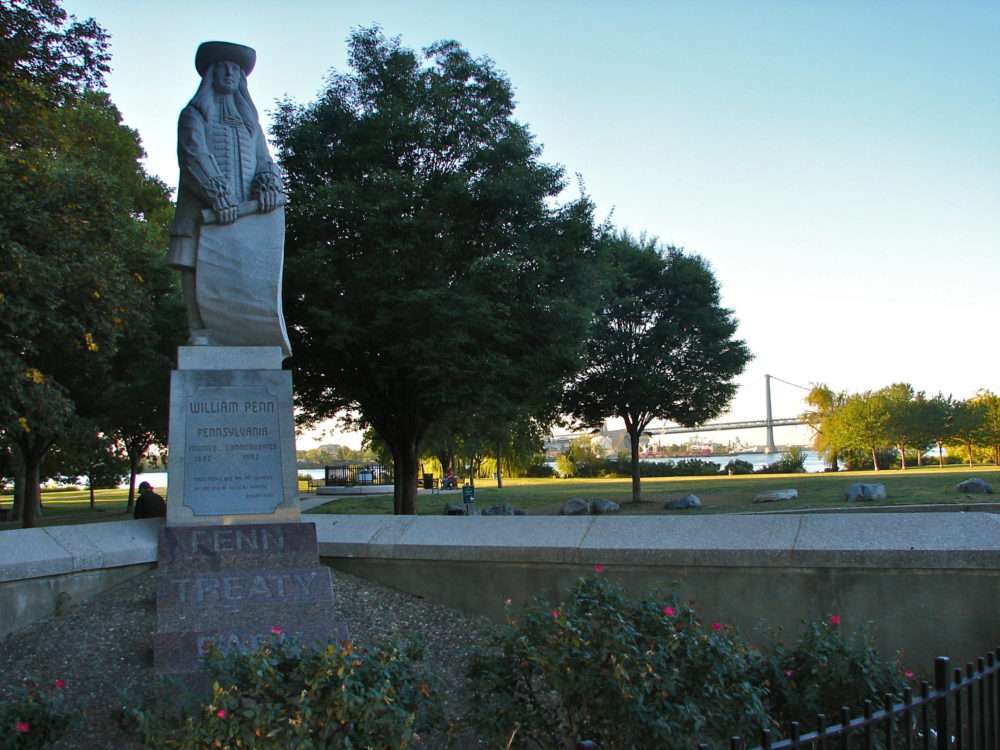 During the 19th century, a large number of immigrants made their way to the area including people from Germany, Ireland, Poland, and others. Many of these families settled down within the neighborhood as it began to flourish as a stable working-class community.
Fishtown Philadelphia has had its share of ups and downs as poverty became an issue during the end of the 1900s. But in the earlier part of the 21st century, the Fishtown neighborhood has seen some moderate gentrification efforts. This has led to a variety of new businesses and other establishments popping up such as art museums, entertainment venues, and highly-rated restaurants.
Fishtown Location & Transportation
Located about 3.3 miles northeast of the center of Philadelphia, the Fishtown community has easy access to downtown. Fishtown is bordered by other communities including Cooper's Poynt, East Kensington, Northern Liberties, Old Kensington, Port Richmond, Richmond, and West Kensington.
The boundaries of Fishtown reach from North Front Street along the western border to East York Street down Aramingo Avenue on the east side. From the northern edge, Fishtown's border follows Trenton Ave and extends down to the Delaware River. The Fishtown zip code is 19125.
Due to its walkability, some people living in Fishtown simply walk to work and other nearby destinations. Most people in Fishtown still own a vehicle and have it available to drive where they need to go as needed.
Local transportation in Fishtown includes the Southeastern Pennsylvania Transportation Authority (SEPTA) light rail, which travels along the Delaware Expressway to Center City Philadelphia. There is also another route along Girard Avenue, which travels all the way over to West Philadelphia as well.
People & Culture of Fishtown Philadelphia
How many people live in Fishtown, PA? The population in Fishtown Philadelphia is 16,307 residents with a median age of 33 years old. The median household income in Fishtown is $57,500.
Is Fishtown a safe place to live? The Fishtown Philadelphia crime rate is 108% higher than the national average with a violent crime rate that is 74% higher than average. Before moving to Fishtown Philadelphia, you'll want to do your research and find a part of town that has a good safety record.
Fishtown demographics show the Philadelphia neighborhood has minimal diversity with about 86% Caucasian, 6% Hispanic or Latino, 4%, Asian, and 3% Black or African American. The ancestry in Fishtown includes 38% Irish, 22% German, 12% Polish, 11% Italian, 9% English, 2% Russian, and others.
There are 6,795 total households in Fishtown with about 31% of them being married couples. About 2,097 children under the age of 18 years old are living in Fishtown, making up about 13% of the population.
Every year, the community is becoming younger as newer generations are relocating to Fishtown and planting their roots. There has been a major increase in artists, young professionals, police officers, nurses, electricians, plumbers, carpenters, and firefighters who call Fishtown home.
A few of the best places to work in Fishtown and nearby are:
Aramark

Comcast

Day & Zimmermann
Places to Eat, Things to Do, & Shopping in Fishtown Philadelphia
There are plenty of fun things to do, great restaurants, and Fishtown attractions to enjoy in this pleasant neighborhood.
Great Restaurants in Fishtown
One of the best restaurants in Fishtown Philadelphia is Suraya Restaurant, where you can order from their unique Lebanese menu. For dinner, they offer kebabs, ribeye steaks, prawns, Abu Sayf, and other mouthwatering dishes.
View this post on Instagram
Among Fishtown's top places to eat, Loco Pez is the most popular location to go to when you're craving Mexican cuisine. The retro taqueria is cash-only but has delicious food options, which include taco salad, burritos, quesadillas, enchiladas, and many more popular plates. 
Fun Local Fishtown Activities
Easily one of the most popular things to do in Fishtown Philadelphia is to visit the Rivers Casino for a night of fun and gambling. The casino is ranked with other top-rated activities in Fishtown with 24/7 access to their table games, slot machines, bars, and live entertainment.
View this post on Instagram
At Penn Treaty Park, you'll get to spend a day outside in the beautiful 7-acre space. As a great place to visit in Fishtown with kids, the park features a children's playground, picnic spots, and seasonal concerts.
Another fun attraction in Fishtown Philadelphia is the North Bowl bowling alley, which has fun, food, and 17 lanes to share with your friends or family.
Convenient Shopping Destinations
People residing in Fishtown have plenty of convenient places to shop nearby such as Walgreens, Target, Walmart, and Acme Markets. The neighborhood is also home to the Fishtown Crossing shopping area, which includes popular stores like Dollar General, GameStop, T-Mobile, Pep Boys, The Richmond Shops, Starbucks, and more.
List of Amenities
Map of Fishtown in Philadelphia
Fishtown Real Estate
The local Fishtown Philadelphia real estate market is somewhat competitive as properties typically only sell for 1% less than their listed price and stay on the market for 38 days on average.
Houses for sale in Fishtown Philadelphia range from small 2-bedroom condos up to 4-bedroom homes and apartments near the $1 million price point. The median home listing price in Fishtown is $400,000 with a median sales price per square foot of $277.
The average price of rent in Fishtown Philadelphia is $1,650 per month, which is a 10% decrease in the last year.
With more than 2,000 school-age children living in Fishtown, the area has many students who attend programs that are part of the School District of Philadelphia. The top-rated schools in Fishtown for kids include:
Adaire Elementary School

Richmond Elementary School

Cornwell Middle School
Anyone searching for colleges or universities in Fishtown can look into attending Temple University or Thomas Jefferson University nearby.
Is Moving to Fishtown Philadelphia Right for You?
If you feel like relocating to Fishtown in Philadelphia, PA is the best choice for you, Suburban Solutions is here to serve you! We have the best Fishtown movers standing by to handle your transition and other parts of the process. Give us a call today at 610-314-6868 or fill out the Request a Quote form at the top of this page to get a free Fishtown moving quote!