The city of Philadelphia, PA is a place filled with incredible American history, many great amenities, and a wide variety of other benefits.
Whether you're planning on relocating to Philadelphia for a new career or you're simply looking for a change, it's a great city to call home. You may be coming to the area after getting married or perhaps you needed a bigger place for your growing family. Another reason people move to the area is that they're looking for an easier commute or they are preparing to attend a nearby university.
Regardless of what is bringing you to the city, knowing about moving costs in Philadelphia will be helpful to have a positive moving experience. While things like your location, number of belongings, and other factors will play a part in the final price, your moving rates will change based on additional aspects throughout the process.
You'll be better able to understand your Philadelphia moving costs as you learn more about what is taking into account, which will also make it easier to budget for the relocation.
Factors That Affect Your Moving Costs in Philadelphia
As you gather information about your upcoming transition, you'll find that (for local moves) the price is calculated using an hourly moving rate. The better a moving company can understand what you're looking for and the services you want, the simpler it will be for them to provide you with an accurate moving quote in Philadelphia.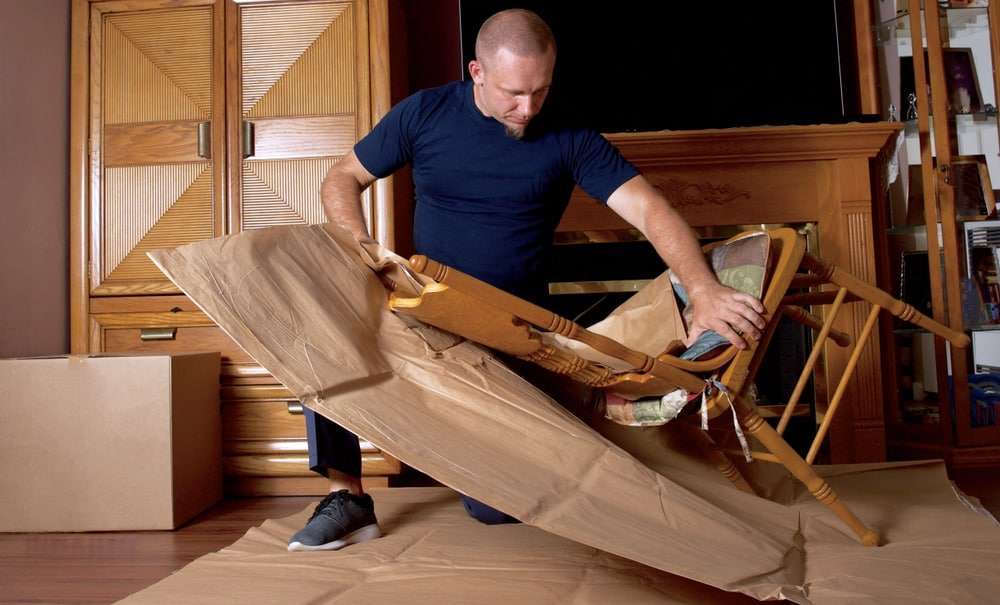 The main aspects that will factor into your Philadelphia moving costs are:
Volume of your belongings:

From your furniture and clothing to decorations and other items, the number of items you need to be transported will affect your final price.

Packing:

As an extra service, packing is an additional cost to your Philadelphia moving estimate but it will also save you a tremendous amount of time.

Moving supplies:

Efficient Philadelphia movers will bring all of the packing tape, boxes, moving blankets, bubble wrap, and other equipment needed for the relocation.

Location access:

If it's difficult to access your front door, this may affect your final moving costs in Philadelphia.

Stairs:

Elevators and stairs in multi-level locations mean extra time and effort for movers, which will lead to higher Philadelphia moving rates.

Furniture assembly/disassembly:

It will cost extra to disassemble and reassemble furniture during a move.

Traveling distance:

One of the biggest considerations in the price of your Philadelphia move is how far away your new home or apartment is from your current location.

Special assistance:

If you have a large piano, fragile antiques, or unique furniture pieces, these will be considered specialty services and could impact your final price.
Full-Service Movers vs. DIY Moving in Philadelphia
Many people try to complete the moving process on their own and struggle through the stress and anxiety from beginning to end. When you relocate by yourself, you have to rent a moving truck, get as many friends and family as possible, and purchase all of the moving supplies that will be needed.
Instead of worrying about every step being done correctly, you can see how Philadelphia moving costs are a wise investment as you get help from trusted movers.
Anyone who wants to save time and enjoy a stress-free move will love the services offered by an experienced moving company in Philly. They'll be there to supply all of the moving materials and will even take on the task of packing if you choose to use that additional service. Using their industry expertise and experience, the right team will ensure each stage goes off without a hitch.
You'll never have to worry about a thing as they protect your furniture and securely load it all into their own specialized moving trucks. Avoid the back pain of doing all the heavy lifting yourself and let them take on the job for you.
Average Moving Costs in Philadelphia
How much do movers cost in Philadelphia? You already know what goes into the pricing, so the next step is to speak with a trustworthy company that will provide you with a Philadelphia moving estimate.
Each business you speak with will have its own hourly moving rates in Philadelphia that they will use to calculate the estimated price. Part of this process is determining the size of your location and how many movers they'll need to send for the job to get done effectively.
Among the previously mentioned factors with moving costs in Philadelphia, the amount of time the project will take is one of the biggest contributors to the price you pay.
Cost to Move a 1 Bedroom Apartment in Philadelphia
The process of moving out of a one-bedroom apartment normally takes between 3 to 6 hours and requires two movers to do the job. Using a moving cost calculator, companies can provide you with Philadelphia moving quotes that take these two pieces of information into account.
Cost to Move a 2 Bedroom Apartment in Philadelphia
A two-bedroom apartment move will take a bit more manpower with three movers to maintain the 3 to 6-hour timeframe. The team will be able to tell you the difference with this type of relocation based on their hourly moving rates in Philadelphia.
Cost to Move a Home in Philadelphia
The size of your home will be one of the main deciding factors in your price but most of these moves take between 4 to 7 hours and need three or four moving professionals. Larger houses may take longer and need additional hands but all of these considerations will be part of your Philadelphia moving costs.
The cost of movers in Philadelphia will always vary depending on your location, size, how many belongings you have, and how far away you're relocating. Any customers who are getting ready for a long-distance relocation will get a binding moving estimate in Philadelphia.
Tips to Make Your Philadelphia Relocation More Affordable
Are you wondering how to reduce the cost of moving in Philadelphia? If you want to know how you can lower your Philadelphia moving quote, there are a few steps you can take before, during, and after your transition.
Get rid of old items:

If you have any junk or possessions that you're not using anymore, take them to the dump or donate them before your movers come.

Pack your own belongings:

Save money by doing the packing yourself instead of paying extra service fees to have a moving company do it for you.

Disassemble furniture:

Break down bigger pieces of furniture or other bulky items around your home so that your movers can simply grab it and put it in their moving truck.

Check with HOA/Landlord:

If you're renting or in an HOA, make sure you and your movers are aware of any special rules or requirements the owners have set.

Provide clear instructions:

Giving movers clear directions and telling them where items go will make their job easier and help them get it all done faster.

Offer drinks and snacks:

Taking the extra step to get refreshments for your movers will motivate them to work faster and give them more energy.
How To Choose a Philadelphia Moving Company
There's no need to stress over which local movers to hire for your upcoming job when you know what pieces of information will lead you to the best teams. Part of getting the most out of your Philadelphia moving costs is making sure you work with a great company.
Read online moving company reviews found on Yelp and Google

Check their claims rate

Find out how many years they've been serving your area

Look up the number of moves they have conducted

Only work with teams that are licensed and insured

Confirm they offer the specific services you'll require

Ask if they have the equipment that will be needed to handle your move
With hundreds of happy reviews on Google, the team at Suburban Solutions is here to provide you with affordable Philadelphia movers rates. Since 2010, we've been serving our community and have completed thousands of successful moves. Our crews are 100% background-checked and have been fully trained to handle whatever relocation comes their way.
Additional Philadelphia Moving Tips
How much should you tip movers in Philadelphia?
If you're happy with the service you've been provided, a good industry number to consider for tipping movers in Philadelphia is $25 per mover or you can split 18-20% of the final moving cost between the team who helps you.
Ultimate Philadelphia Moving Checklist
If you're unsure of what steps to take before and during your relocation, our Ultimate Philadelphia Moving Checklist is the perfect resource to help you know the direction to go.
Get an Affordable Moving Quote in Philadelphia
When you do a bit of research and find the right team to work with, your Philadelphia moving costs will be budget-friendly and fair. With the best Philadelphia movers, the team at Suburban Solutions is here to ensure your relocation is affordable and stress-free! Reach out to us today at (610) 314-6868 or complete the Request a Quote form to get a free Philadelphia moving estimate!