The area of Oakton, VA is a cozy census-designated place located about 18.5 miles west of Washington DC. Oakton is bordered by Fairfax, Vienna, Fair Oaks, Merrifield, and Wolf Trap.
Previously known as Flint Hill, the community was renamed after a giant oak tree that can be found where Chain Bridge Road and Hunter Mill Road meet. The town began to see faster growth in the early 1900s after a trolley line was constructed, traveling from Vienna to Fairfax with a stop in Oakton.
As large numbers of government and military personnel began moving to Oakton during the 1970s, additional amenities quickly followed. New home developments, office buildings, and shopping malls were built to accommodate the local population growth.
Known for being an affluent suburb of Washington DC, the atmosphere around Oakton is upscale and wealthy. Notable people from Oakton include many renowned members of the military including retired admiral Alan S. Thompson, U.S. Air Force General John D. Lavelle, U.S. Navy Admiral David E. Jeremiah, and U.S. Army Major General Francis Greenlief.
1. People of Oakton, VA – Population & Demographics
How many people live in Oakton? Recent growth has brought more than 3,000 newcomers relocating to Oakton in the past decade. The Oakton population is 36,997 with a median age of 38 years old.
Local Oakton demographics are made up of about 54% Caucasian, 22% Asian,13% Hispanic or Latino, and 5% African American. The gender ratio in Oakton is split right down the middle with around 50% female and 50% male. The median household income in Oakton is $132,256, which is well above the national average.
2. Things to Do in Oakton
You'll find there are a wide variety of fun things to do, local attractions, and exciting places to visit in Oakton.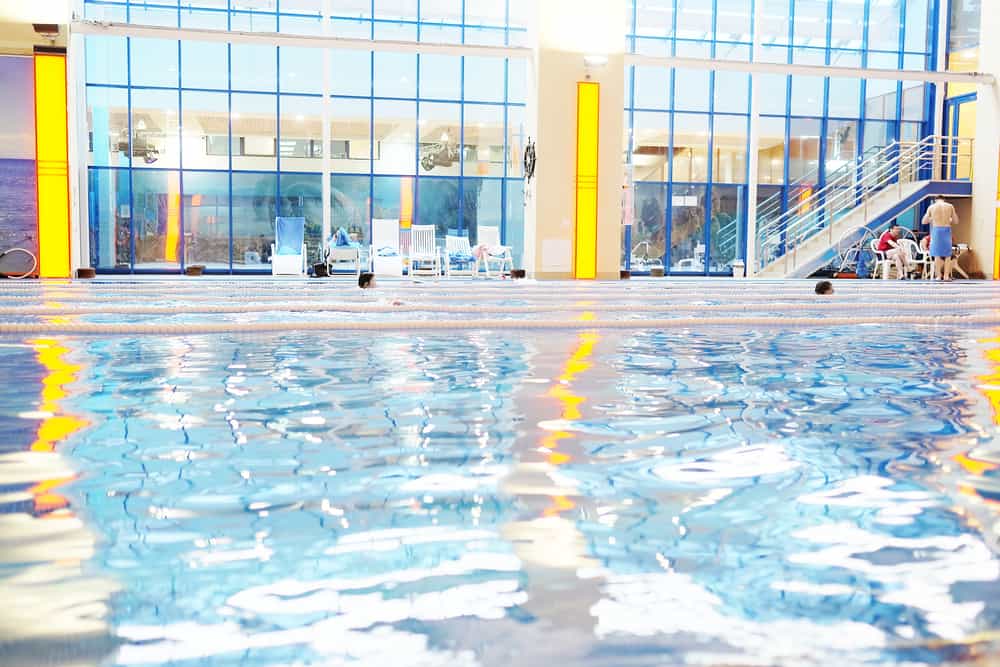 At the Oak Marr RECenter, visitors have the opportunity to attend fun educational classes and camps on a range of interesting subjects. Among the top things to do in Oakton with kids, the rec center also offers aquatic activities, swimming, fitness, and wellness programs.
Oak Marr RECenter, 3200 Jermantown Rd, Oakton, VA 22124  (703) 281-6501
View this post on Instagram
As one of the best outdoor activities in Oakton, Nottoway Park is a large open space with a great selection of amenities. People living in Oakton enjoy walking along the fitness trail or playing on basketball, volleyball, and tennis courts.
Nottoway Park, 9537 Courthouse Rd, Vienna, VA 22181  (703) 324-8702
Additional Major Oakton Attractions
3. Oakton Restaurants
You'll never go hungry with all the great places to eat in Oakton including top-rated spots to satisfy every palate.
View this post on Instagram
If you're in the mood for some delicious pizza, then Luciano Italian Restaurant & Pizzeria is the place for you. This popular Oakton restaurant features classic Italian pies, pasta, fresh calzones, sub sandwiches, paninis, and more.
Luciano Italian Restaurant & Pizzeria, 2946 g, Chain Bridge Rd, Oakton, VA 22124  (703) 281-1748
For some of the best BBQ in the city, head over to Famous Dave's Bar-B-Que and try any of their wood-smoked meats. Grab a menu and choose between mouthwatering options like ribs, burgers, sandwiches, salads, and more.
Famous Dave's Bar-B-Que, 2910 Chain Bridge Rd, Oakton, VA 22124  (703) 281-3800
4. Cost of Living in Oakton, VA
How much does it cost to live in Oakton, VA? The average cost of living in Oakton is about 81% higher than the U.S. average and about 78% higher than the Virginia state average. As a fairly expensive place to live, you can expect to pay more for expenses like healthcare, utilities, and the Oakton real estate market.
The homeownership rate in Oakton is 65.9%, making it pretty common for newcomers to purchase their housing. Nearby Oakton, VA homes for sale have sizes and locations to fit every need whether you're bringing a family or plan on retiring in the area. The average price of a home in Oakton is $635,000, which calculates out to a median sale price of $298 per square foot.
In Oakton, the average down payment requirement is 29.2% to buy a home. The Oakton property tax rate is 1.030%, so a $635,000 home would have property taxes of about $6,541 per year.
About 34.1% of people residing in Oakton rent their living spaces. The average price of rent in Oakton is $1,582 per month with fluctuations based on your location, home size, and local perks.
5. Oakton Neighborhoods
Are local communities in Oakton safe? The crime rate in Oakton is 68% lower than the national average with violent crime being 76% lower than the nation. People moving to Oakton have only a 1 in 126 chance of becoming a victim of a crime. Thanks to its low crime rates, Oakton is a safe place to live.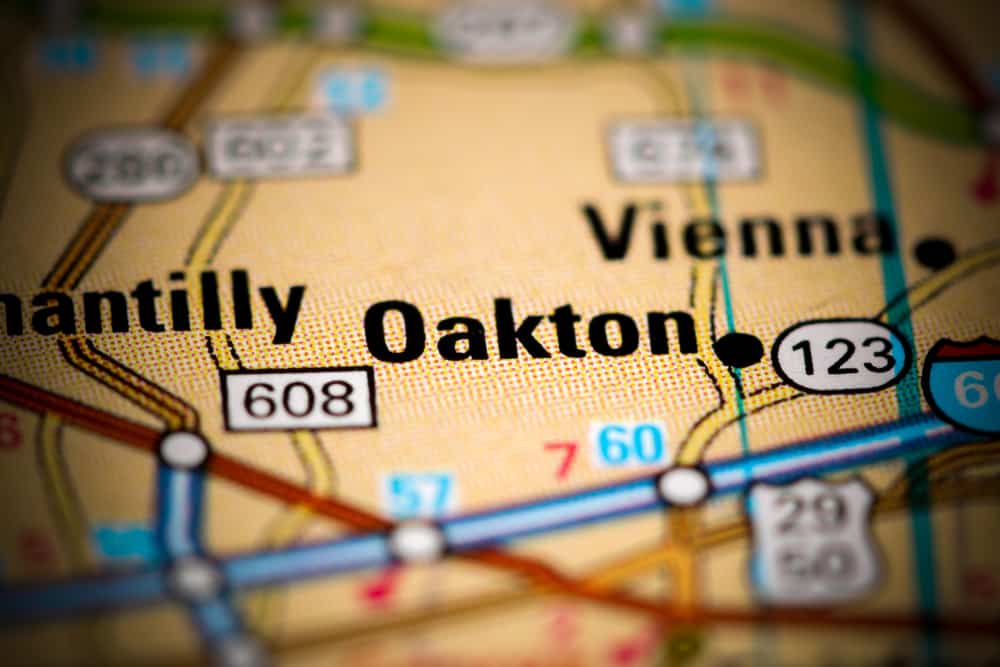 The area of Oakton spans about 9.8 square miles near the center of Fairfax County. Local zip codes in Oakton include 22030, 22031, 22124, 22180, 22181, and 22185. A new phone number in the area will have an Oakton area code of either 703 or 571.
Where should you live in Oakton? A few of the best Oakton neighborhoods, where you can enjoy safety and comfort include:
Fox Mill

Weber Place

Oakton East
There is plenty of convenient shopping in Oakton with nearby destinations such as Giant Food, Oakton Shopping Center, 7-Eleven, 99 Ranch Market, Hunter Mill Plaza CVS, Twin Oak Plaza, and Starbucks.
6. Oakton Schools
About 9,619 kids between the ages of 0 and 18 years old are living in Oakton, adding up to around 26% of the population across the city. Oakton is an excellent place for families to live.
Served by the Fairfax County Public School District, local parents are pleased with the education system. Some of the top Oakton schools are:
Oakton Elementary School

Waples Mill Elementary School

Flint Hill Middle School
When it comes to nearby colleges and universities in Oakton, the closest options include George Mason University 6.5 miles south in Fairfax as well as Marymount University 11.5 miles to the east.
7. Jobs in Oakton
According to PayScale, the average salary in Oakton is $79,000 per year. Residents living in Oakton pay a Virginia state income tax rate ranging from 2% to a top rate of 5.75%, based on how much money they make each year. The current Oakton unemployment rate is 2.3%.
Local Oakton jobs are available in multiple industries such as financial services, healthcare, technology, and business, and many others. The best places to work in Oakton are:
NIH

Capital One

Booz Allen Hamilton

Freddie Mac

Fannie Mae
Quite a few residents in the area commute from Oakton to Washington DC, which is about 18 miles away and 30 minutes in both directions.
8. Oakton, VA Weather
With a semi-continental climate in the area, people relocating to Oakton can expect freezing, wet winters and warm, muggy summers. Oakton weather brings an average of 43 inches of rain and 22 inches of snow per year.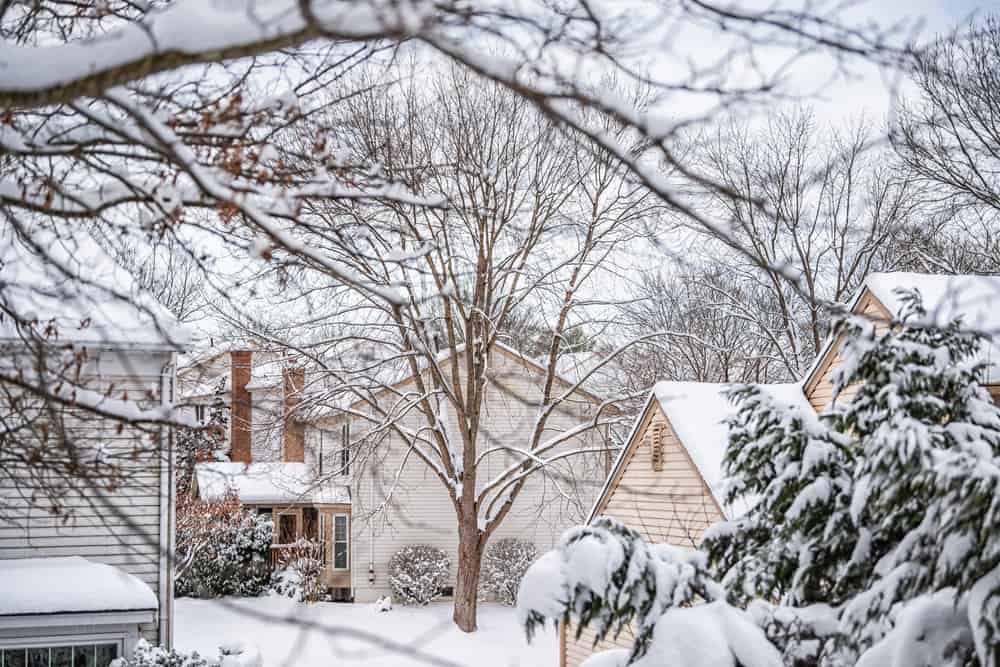 The average temperature in Oakton during winter is between freezing lows in the mid-20s and highs in the mid-40s. You'll have a chance to thaw out as summer rolls around with average temperatures between the mid-60s and the mid-80s.
Living in Oakton Pros & Cons
Pro:

An affluent small town conveniently located on the outskirts of the Washington DC metropolitan area.

Pro:

Many fun things to do, places to visit, and top-rated restaurants in Oakton.

Con:

The winters can be cold and snowy, so don't forget your snowshoes, warm coats, and mittens.
Moving to Oakton, VA
With a wide range of great reasons to move to Oakton, the area continues to attract new people who are looking to make it their home. If you need a mover who can handle your transition to the area, trust our friendly Oakton moving company! Call Suburban Solutions today at (301) 928-8669 or fill out the Request a Quote form on this page for a free moving estimate!