Once considered a central hub of industrial manufacturing in southeastern Pennsylvania, the small borough of Conshohocken has now become a pleasant residential community. Located about 15 miles northwest of Philadelphia, it fronts the Schuykill River, and the suburb is a great place to live for commuters who don't want to reside in the big city.
Conshohocken is most known for the role it played in the area's industrial development back in the late 1800s and early 1900s. It was the starting place of many large industrial corporations like the Alan Wood Iron and Steel Company as well as Lee of Conshohocken.
Among the locals living in Conshohocken, the area has been given the loving nickname of "Conshy". As a beloved community, new people moving to Conshohocken will find an enjoyable place to live with a variety of fun activities and other benefits.
1. People of Conshohocken – Population & Demographics
Conshohocken is a small, tight-knit community of people who take great pride in their small suburb. The area houses a humble population of about 7,985 residents with a median age of 32 years old. Conshohocken is a great place to live for young families and all the way up to retiring seniors.
Looking through Conshohocken demographics, the area has minimal diversity, showing about 91% Caucasian, 2% Black or African American, 2% Asian, and about 1.8% Hispanic or Latino. The gender split in the city leans slightly in favor of men with about 52.77% of the population being male and the remaining 47.23% being female.
2. Exciting Things to Do in Conshohocken
Although Conshohocken covers only a small part of town, it provides plenty of fun activities nearby. Among the most fun things to do in Conshohocken is visit Sutcliffe Park, which has everything from baseball and softball fields to basketball courts, walking trails, and more. Parents can bring their children here to enjoy the playground or simply spend time in the great outdoors.
View this post on Instagram
Sutcliffe Park, Conshohocken, PA 19428
(610) 828-1092
And while it's not within town borders, another one of the top activities in Conshohocken can be found close by at Plymouth Meeting Mall. This large shopping center has plenty of well-known stores such as Bath & Body Works, Burlington, Children's Place, Michael's, Chico's, and more. It also has top-rated Conshohocken attractions like LEGOLAND Discovery Center, Dave & Buster's, as well as AMC Theatres.
View this post on Instagram
Plymouth Meeting Mall, 500 W Germantown Pike, Plymouth Meeting, PA 19462
(610) 825-9351
3. Tasty Conshohocken Restaurants
Once you've settled into the area, you'll likely want to know where you can find the best places to eat in Conshohocken. Among the top options is The StoneRose Restaurant, a classy place with great soups, salads, specialty fries, yellowfin tuna, ricotta gnocchi, burgers, and other yummy dishes. With fresh seasonal ingredients, a full wine list, and a large selection of craft beers, many locals consider this one of the best restaurants in Conshohocken.
View this post on Instagram
The StoneRose Restaurant, 822 Fayette St, Conshohocken, PA 19428
(484) 532-7300
If you're in the mood for Italian cuisine instead, make sure you head over to Pepperoncini Restaurant & Bar. This popular place to eat in Conshohocken offers a menu of bruschetta, salads, sandwiches, wraps, pasta, and much more. Located in an underground space, diners enjoy a quiet scene with great food.
View this post on Instagram
Pepperoncini Restaurant & Bar, 72 Poplar St, Conshohocken, PA 19428
(610) 941-7783
4. Conshohocken Cost of Living
Compared to the United States, the cost of living in Conshohocken is about 14% higher. It is also about 21% more expensive than the average across the state of Pennsylvania. The main differences come from the higher costs for groceries, utilities, and the housing market.
With about half of the local population being homeowners, it's always a good idea to check out homes for sale in Conshohocken, PA. Having risen about 3% since last year, the average price of a home in Conshohocken is around $361,000. With options available for every lifestyle, homes range from about $190,000 for a one-bedroom condo up to large-scale family homes as much as $3 million.
Do you plan on joining the other half of people residing in Conshohocken who rent? The average price of rent in Conshohocken is $1,991 per month depending on the location and its size. Prices range from $1,617 for a one-bedroom apartment to about $2,228 for a two-bedroom place.
5. Conshohocken Neighborhoods
At barely over one square mile, Conshohocken is basically a neighborhood all on its own. Officially considered a borough, the area offers comfortable places to live on every corner.
Near the southern edge of Montgomery County, Conshohocken has only one zip code: 19428. Anyone who decides to update their phone number once they're living in Conshohocken can expect a 610 area code.
Along with Plymouth Meeting Mall, residents of Conshohocken have plenty of nice places to shop nearby such as Metroplex Mall, Weis Markets, CVS, Whitemarsh Shopping Center, 7-Eleven, Starbucks, and Giant Food Stores.
6. Schools in Conshohocken
As a small part of the Colonial School District, there are only about 461 children between the ages of 5 to 17 years living in Conshohocken. This adds up to only about 6% of the local population.
The only schools in Conshohocken are:
Ridge Park Elementary School

Conshohocken Elementary School
While there aren't any colleges in Conshohocken, new graduates will have a handful of secondary schools to choose from in nearby cities like Philadelphia, Villanova, and Bryn Mawr.
7. Jobs in Conshohocken
Residents in Conshohocken have a median household income of $81,814, which is about $20,000 higher than the national average. The most popular Conshohocken jobs can be found in industries such as education, healthcare, insurance, manufacturing, and scientific technology. These open up positions for business managers, financial professionals, sales staff, and more.
A few of the largest employers offering jobs in Conshohocken include:
Canon IT Solutions

Viasys Healthcare
Because it's so close to the big city, many locals consider the area a bedroom community and commute from Conshohocken to Philadelphia about 15 miles to the southeast. This quick and easy trip usually takes between 20 to 30 minutes depending on traffic.
8. Chilly Conshohocken Weather
While summers stay fairly mild and cool for the most part, the weather in Conshohocken gets pretty cold during wintertime. Temperatures can dip to between the low 20s and mid-30s with about 17 inches of snow annually. Summer temps stay in the range of about the mid-60s to the upper 80s.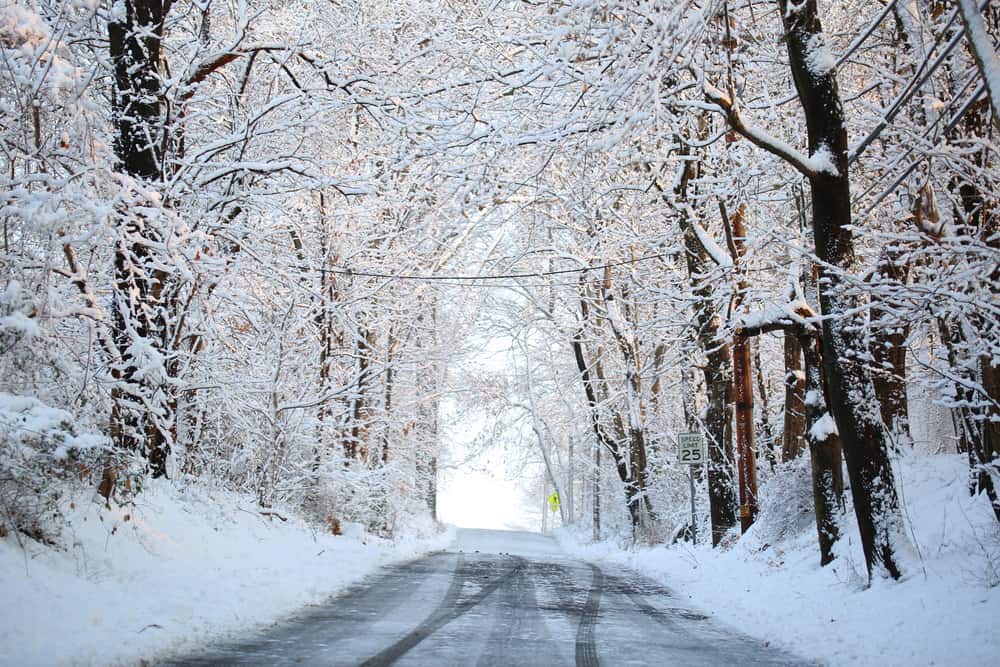 Based on the time of year, locals residing in Conshohocken enjoy a variety of enjoyable activities at locations like Wissahickon Valley Park, Rolling Hill Park, and Conshohocken Riverside Dog Park.
Tips for Moving to Conshohocken, PA
Get to know many people in town thanks to the close-knit community found here.

Experience lots of fun things to do in Conshohocken both indoors and outdoors.

Since the living cost is only slightly higher than the state, it's considered an affordable place to live.

Enjoy a simple commute to local schools or nearby jobs.

Prepare for freezing winters with scarves, snow boots, and warm jackets.
Now that you know what it's like living in Conshohocken, are you ready to make this great community your new home? If you're preparing for an upcoming relocation, the team at Suburban Solutions has a crew of professional Conshohocken movers who are ready to assist you! Give us a call today at (610) 314-6868 or take a moment to fill out the Request a Quote form above to get a free Conshohocken moving estimate!