Suburban Solutions is the choice movers Springfield, VA has to offer. Welcome to the Springfield, VA page for Suburban Solutions! We have been serving the greater DC area since 2009, and are proud to offer our services to Springfield, VA. When you are looking for some of the quickest and most conscientious movers Springfield, VA has to offer, look no further than the Suburban Solutions team.
Suburban Solutions' greater DC location sends movers and moving trucks to the entire metropolitan area. In Maryland, this includes Montgomery County, Frederick County, and Prince George's County; in Virginia, this includes Loudoun County, Alexandria, Fairfax County, Arlington County, and Prince William County. No matter where in Springfield, VA, you are moving from, we can make your local move in the DC area a seamless experience. We even service Chantilly, Burke, Manassas, and Ashburn in Virginia, as well as Clarksville, Clarksburg, Olney, Frederick, and Germantown in Maryland.
Our movers Springfield, VA prefers are led by Michael Fabrikant and Brian Fitzgerald of Suburban Solutions' DC branch. With more than 14 years of combined moving experience, they can assist you with a variety of needs, whether you are looking for help with packing, junk removal, moving, or cleaning. They are familiar with the fast pace of DC, Maryland, and Northern Virginia, and will do their best to work with the efficiency, speed, and care that you need and that best fits your busy lifestyle.
Services We Offer
Suburban Solutions' Springfield, VA movers currently offer a variety of services for clients in the greater DC area. They include the following:
Moving, including:

Other Specialty Moving Services




Junk Removal, including:

Removal of Old Furniture and Mattresses
If we can serve you in any of these areas, or you have questions about the services of our movers in Springfield, VA, contact us by calling 1-888-Sub-Solv or emailing us at [email protected]. We understand that everyone's moving needs are different, and consider yours to be important. Get in touch with us to find out which of these services will be the best fit for your move in the greater DC area.
Suburban Solutions has helped thousands of people move across Virginia or even the country. Regardless of where you are moving to or the size of your move, we have a team of professional movers Springfield, VA families recommend who will be there to take care of the difficult tasks so you can focus on brighter things. If you would like to discuss your residential move with our associated, please call today.
Our Springfield, VA movers strive to make you feel confident and at ease after hiring us to handle your residential move. As a top moving company we provide unmatched customer service and a friendly team of hardworking movers. Our reputation has not gone unnoticed and is reflected in our rave reviews from past customers. Rest assured, when you choose Suburban Solutions to be your residential moving company, all of your belongings will be in good hands.  
Benefits of Choosing Suburban Solutions
Moving is a part of life, and we want this time to be stress free, memorable, and even fun -if possible! If you're unsure about what moving company to choose, take a look at some of the following reasons why thousands of people turn to our movers over and over again.
We Pride Ourselves in The Quality of Our Moving Service
Before we pack your belongings, we will take time to understand what your needs are. We want to earn your trust before anything is put into a box and packed onto one of our trucks. At Suburban Solutions, you will get extensive moving experience and this means the job will get done right, the first time.
We Move As Quickly As Possible
We don't try to over complicate the moving process and we will never attempt to prolong your move to get more money from you. Our level of accuracy is impressive and made possible by taking the necessary measures to get to know your move from the very moment you call us.
We Pack With Great Care
We respect your belongings and the attachment you might have to them. Whether it is glassware, fine china, grandfather clocks, sculptures, art, or other fragile items, our Springfield, VA movers can take care of it in the best manner possible.
Add On Service to Make Moving Easier
In addition to packing,unpacking, and moving, you'll need to take care of other things like cleaning your old or new home. We want this transition to be as smooth as possible which is why we are able to unpack, reassemble, and place all of your belongings exactly where you want them. Should you need cleaning services, we have a team of cleaners ready and waiting.
We Stand Behind Our Work
We are experienced and know how to move your personal items with care and respect. However, unforeseeable events do happen leading to damaged goods. For this reason we provide valuation insurance in every residential move. Please talk to us to learn more about what this insurance covers as well as whether or not you should consider replacement insurance options.
Transparent Pricing
We offer transparent pricing that includes different options to choose from. When you hire Suburban Solutions, you won't get any surprise costs or unexpected fees associated with the move. Contact us today for a complimentary quote.
Moving When You Are on a Budget
There are many moves that occur that are unexpected and sudden. Events such as job changes, the sale of the home a family is renting, and many other life events can create a circumstance where you find yourself facing the only prospect of moving to another home. It can be difficult enough to come up with all the fund you need for a move when it has been something you have been planning for some time, but when the situation is sudden and unexpected, the costs can feel financially overwhelming. The following are some tips that can make the situation a little bit easier on your wallet.
Downsizing: The more you have to move, the higher the cost of the move will be. Take advantage of this situation and look over all of your items and decide what are the items you really don't need or, for that matter, even like. Many of us get caught up in saving items that we never use and really don't need, but now would be a really good time to get rid of these items. Many people choose to sell these items and use the funds to help defray the cost of the move. One popular way to sell these items is by having a yard sale. Another way is by utilizing online sites, such as craigslist and Facebook Marketplace. You can also see if any area consignment shops would be interested in selling your unwanted items.
Packing: Keeping the number of packed boxes down will keep the cost of your move lower, but you can also find ways to keep the cost of packing materials down, as well. Instead of buying moving boxes, there are locations where you may be able to get free boxes, such as grocery and liquor stores. Ask friends who have moved if they saved any of their boxes and would be willing to let you use them for your move. When it comes to wrapping fragile items, instead of paying for packing paper or bubble wrap, save your newspapers for this purpose. You can also use the free newspapers that you can get at local stores, as well as flyers that come in the mail. Ask friends and family to save their papers, too.
You can also keep the number of boxes down by the way you pack the items. Put smaller items inside larger items before placing them in the box. Make sure to label the boxes with enough information to help the movers in Springfield, VA know what to do with them. And writing the name of the room the box goes into not only helps the movers in Springfield, VA, it also helps you when it comes to unpacking.
Help from Friends and Family: Even if you are hiring movers in Springfield, VA, help from friends and family can also keep your moving costs down. If you have an overlap of time between when you get the key to your new home and when you have to be out of your current home, you can move boxes and some of your smaller items with the help of friends, leaving the big items for the moving company.
What Movers in Springfield, VA Suggest When Moving With Pets
Moving can be immensely stressful for humans, so imagine how confusing and scary it may be for your furry family members. Your pets can become quickly nervous with new people coming into the home and things being moved around in a frenzy. Even the most friendly and confident pet can become stressed, since they simply have no idea what is really going on. There are challenges to moving with your furry family members, but by being thoughtful and making plans ahead of time, you can help your pet stay stress-free on the big moving day.
Q: Where can I put my pets while the movers are here?
A: Even if your pet is very friendly and loves people, you may want to keep him or her in a room or secured outdoor space to prevent the chance of injury. Your beloved pet may quickly get under the feet of the workers. Not only could your pet get stepped on, but if a worker were to trip due to not seeing your pet, he or she may get crushed under furniture, boxes, or other items.
If things start to get noisy, try to keep your pet in the quietest room or area possible. You may want to keep your pet in a boarding facility or with a family member just for the day, until all the moving action is over. You can keep your pet in a single room with the door closed, but be sure to post a sign so the movers know to not go inside. Be sure to empty this room beforehand, to eliminate constant in and out foot traffic. If your pet is scared of loud sounds and new people, they may try to flee out of fear.
Q: Should I pack my pet an overnight bag?
A: On the big moving day, it can help to pack a bag for your pet that includes a water bowl, food bowl, kibble, blankets, toys, grooming tools, litter, medications and anything else they need. This can make it easier to attend to your pet on moving day and during the ride from your old home to the new one. You may want to put an appropriately sized crate in your vehicle so the pet is not moving freely around the vehicle during your trip. A good sized crate is one that permits your furry family member to stand up, turn around and lay down comfortably.
Q: What else can I do to help my pet adjust to moving?
A: If you can, move your belongings before you relocate your pet. Dedicate yourself to setting up one room in the new home, then leave him or her to adjust in that space as you unpack in other areas. If you confine them to one area of the house, they can slowly get used to their new surroundings. Of course, don't leave them alone entirely. Your pet may need extra attention, pets, and soothing words. It can help to give them favorite blankets, beds and toys to make them feel at home.
Contact Suburban Solutions–Movers Springfield, VA Residents Can Trust
Ready to team up with one of the preferred moving companies Springfield, VA has to offer? Suburban Solutions is always prepared to help you with your moving needs. We know how important it is to you that you get a fresh start in your new home. Every detail makes a difference when you're planning a move. At Suburban Solutions, we are committed to ensuring all of your items are well taken care of, and that your new house can start to feel like a home to you as soon as possible. Contact us at Suburban Solutions today to request a quote for service from some of the most efficient, friendly, and respected movers Springfield, VA residents choose.
For more information on our services, please see the links below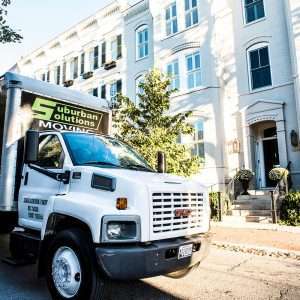 Whether you're moving down the street or across town, we can get you and your belongings the quality local service you deserve.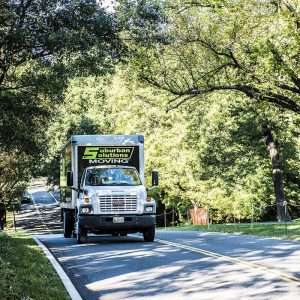 North, South, East & West, our long distance service covers the lower 48 states. Let our personalized customer service and exceptional network of professionals take you there.
Packing your fragile and precious belongings into boxes and making sure they do not break, can be a very laborious and daunting task. We have been providing packing services to our customers for over 7 years to make your move easier. Not sure what materials you need? Ask for our packing supply kits and you will be all set.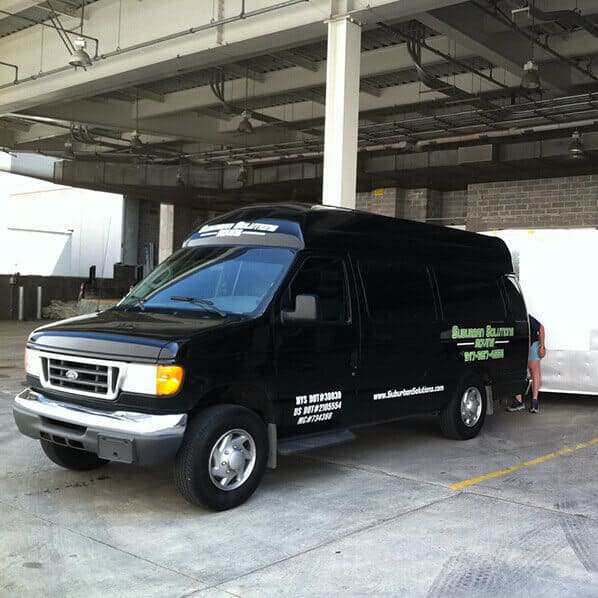 Office moves can't be done during normal business hours or your bottom line suffers. Proper care of equipment and items isn't just for cosmetic purposes. You need it done the right way and with special care.