When you are looking for movers Southampton PA residents choose Suburban Solutions. For years we have helped people move into a new family home, downsize to a small condo after the kids leave home, or begin a new life after a job transfer. We also assist businesses move locations with ease. If you would like to know more about our professional Southampton movers, give us a call today.
How to Choose the Right Movers in Southampton PA
Not all moving companies are the same. Before you schedule a move, it will be a good idea to compare your options and choose one that suits your requirements and standards. The last thing you want are boxes full of broken items, misplaced goods, or a no show on moving day. At Suburban Solutions, we stand apart from the competition for many reasons, including these:
We are fully insured
We are licensed
We have positive online reviews on sites like Yelp
We have a proven reputation
We offer affordable rates
We provide a complimentary estimate
We have a trained team of movers
We are friendly and professional
For trusted movers Southampton PA provides, call Suburban Solutions.
Meet Suburban Solutions
When it comes to the right movers Southampton PA locals rely on Suburban Solutions. Since 2010 we have moved people across town, the state, and even the country. Starting in Washington D.C., we quickly grew into a large, respected moving company. We now have a crew of more than 80 men and women with offices in:
Washington, DC
Philadelphia
New York
If you are looking for quality movers Southampton PA families and professionals prefer, consider Suburban Solutions.
We Are More Than a Name
Our moving company is the highest rated on Yelp, and we are very proud of that; however, we are more than a recognized name. Our team knows how difficult a move can be. You may have questions like "where do I begin" or "how should I pack?" These concerns are normal when moving, and when you take advantage of movers Southampton PA provides you can ease these stressors and focus on other matters. Our trained staff at Suburban Solutions can answer your questions and address your concerns. We are here to make this move as easy as possible for you and your family.
Suburban Solutions Services
We are an all-in-one moving company. Our services include:
Door to door moving
Packing and/or wrapping
Loading and unloading
Disassembling and reassembling your furniture
Removal of junk
Cleaning of your house
We also provide:
Wardrobe boxes in which to hang your clothing
Plastic bins for any miscellaneous items
Packing tape, bubble wrap, and paper
Temporary storage
Our goal is to get you to your new home as quickly as possible without compromising your personal belongings. When you talk to our movers Southampton PA relies on, we will get all the information needed to formalize a quote. There are no hidden fees in our estimates. You will get a truck fee that includes fuel and moving supplies, plus a high and low estimate of the cost to move your items. If you're happy with our quote, all you need to do is confirm your move with Suburban Solutions.
Call Suburban Solutions
For more information or a free quote with movers Southampton PA has to offer, please call 610-314-6868.
For more information on our services, please see the links below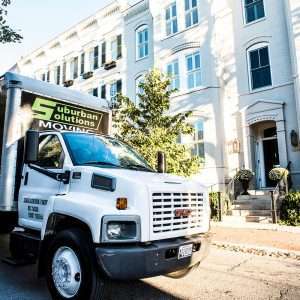 Whether you're moving down the street or across town, we can get you and your belongings the quality local service you deserve.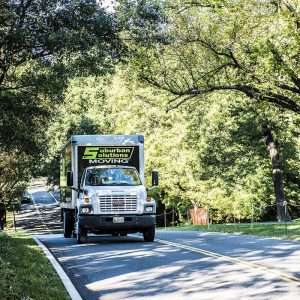 North, South, East & West, our long distance service covers the lower 48 states. Let our personalized customer service and exceptional network of professionals take you there.
SUBSOLVE EXPRESS
We recognize there's a big difference between moving a five-bedroom house and a 12'×12′ studio apartment. That's why, for you urban dwellers, we developed our swiftest and most efficient city-to-city moving option: The Sub-Solv Express.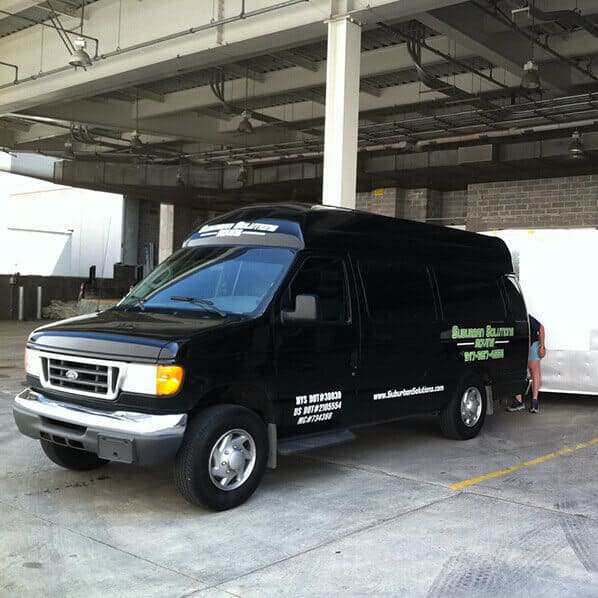 Office moves can't be done during normal business hours or your bottom line suffers. Proper care of equipment and items isn't just for cosmetic purposes. You need it done the right way and with special care.