If you need the kinds of movers Morrisville PA chooses for skilled service, look no further than Suburban Solutions. We are all about making moving the most seamless, painless experience possible for our clients and would love the chance to offer our services to you.
We pride ourselves on being able to offer Morrisville movers who are highly trained and capable of treating your possessions with the utmost care. And because we have multiple locations, we're prepared to help you and your family relocate whether it's across the country, state, or city.
Our Services
What are you getting when you hire Suburban Solutions' team of movers Morrisville PA knows for quick, thorough service? You're getting a wide range of help that will expedite and ease the moving process for you. Our moving services include the following:
Local moves;
Long distance and cross-country moves;
Single or multiple-piece moves;
Packing and storage;
Specialty moves; and
Corporate moves.
We also offer junk removal and cleaning services that can help you clear your space of all of the clutter that you no longer need. Junk removal can include a variety of services, including:
Single- or multiple-piece removal;
Furniture and mattress removal;
Estate and attic cleanouts; and
Garage and storage space cleanouts.
Be sure to contact us with questions about availability and rates for these and other services in the Morrisville area.
Why Choose Suburban Solutions?
Suburban Solutions is a moving company that stands out among the movers Morrisville PA prefers. By providing a personalized and thorough approach to packing and moving, we've built a reputation for excellent and efficient customer service, and a strong foundation of client trust. We pride ourselves on the repeat business and many referrals that we receive. If you're looking for more reasons to trust Suburban Solutions, consider that we:
Understand the best way to pack and organize items, especially those of high value;
Choose methods and equipment that are cost-effective and reliable;
Employ highly trained packers and movers who consider themselves professionals; and
Always inform our clients of what to expect throughout a move, and prioritize their needs before anything else.
We know that there are so many options for moving companies out there. It makes the decision of who to choose a difficult one. But you should know that choosing Suburban Solutions means working with movers Morrisville PA residents trust for putting what they want first, and for treating their belongings with care.
Suburban Solutions: Movers in Morrisville PA Ready to Serve You
It's not easy to find a moving company that's the right fit for you. When you work with Suburban Solutions, you can rest assured that you've found a team of packers and movers who are reliable and well-prepared to serve your needs. We'd love to talk with you about your move in the Morrisville area and give you a quote for our services. To get in touch with a team of
movers Morrisville PA
residents know they can turn to, give Suburban Solutions a call today at 1-888-782-7658 (1-888-SUB-SOLV).
For more information on our services, please see the links below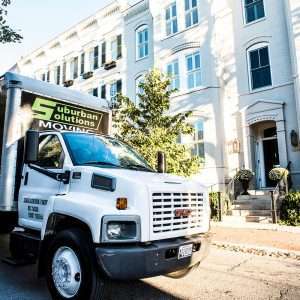 Whether you're moving down the street or across town, we can get you and your belongings the quality local service you deserve.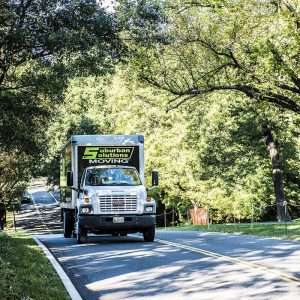 North, South, East & West, our long distance service covers the lower 48 states. Let our personalized customer service and exceptional network of professionals take you there.
SUBSOLVE EXPRESS
We recognize there's a big difference between moving a five-bedroom house and a 12'×12′ studio apartment. That's why, for you urban dwellers, we developed our swiftest and most efficient city-to-city moving option: The Sub-Solv Express.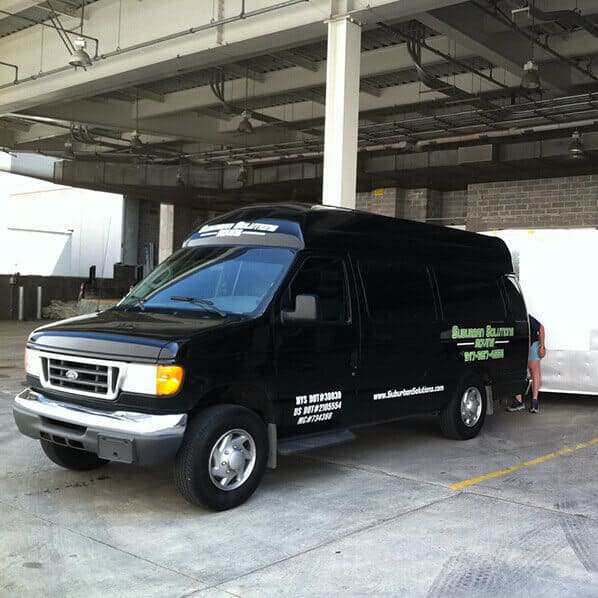 Office moves can't be done during normal business hours or your bottom line suffers. Proper care of equipment and items isn't just for cosmetic purposes. You need it done the right way and with special care.