When you need experienced movers Langhorne PA residents trust, call the professional team at Suburban Solutions. Our company has taken care of the moving needs for the greater Philadelphia area since 2014. Our team has more than a dozen years of moving experience and you can be assured that we will do everything to make sure your move – whether local or long distance, will go smoothly.
We currently offer services in the following counties:
Bucks County;
Chester County;
Delaware County;
Montgomery County; and
Philadelphia County.
In addition to servicing customers in those five counties, our Langhorne movers can also take care of the moving needs for customers in the South Jersey and Northern Delaware areas.
How Movers Langhorne PA Families Depend on Can Help
With more than a decade of taking care of our customers' needs, we understand how stressful a move can be, no matter how many boxes you have or how far you are going. We know that moving a studio-size apartment across town can be just as hectic as moving a three-bedroom house of furniture across the country. That's why our goal is to help make your move as stress-free as possible.
On the day of your move, our trained crew will arrive at the designated time and our crew leader will do a complete walk through of your home, so you can provide us with specific instructions of what you want moved.
Your furniture will be completely wrapped in shrink wrap to protect all surfaces and carefully placed in one of our trucks, where it will all be securely packed. We also provide all blankets and mats to provide additional protection.
Once we arrive at your new home, all furniture and boxes will be placed exactly where you want them, and we will also remove all shrink wrap and take it with us.
If your move is long-distance, Suburban Solutions offers both dedicated and shared freight services. We can help you decide which option will be the right one for you.
Other Moving Services
In addition to moving, Suburban Solutions also offers a packing service whereby our professionally trained staff packs all of the contents of your house. We also provide all of your packing needs including boxes, protective wrap, and packing tape.
Suburban Solutions also offers storage solutions for customers who have to move out of their existing home before their new home is ready.
And if you're a customer who is just looking for assistance in moving one or two items, we can help with that too!
Junk Removal
In addition to providing you with the most professional movers Langhorne PA locals depend on, Suburban Solutions also offers complete junk removal services, including:
Bulk item pick up;
Estate cleanout;
Garage cleanout;
Mattress removal;
Old furniture removal;
Single piece removal;
Storage cleanout; and
Trash pickup.
Call the Expert Movers Langhorne PA Customers Recommend
When you are in need of movers in Langhorne PA and beyond, make sure to call Suburban Solutions. No matter how big or small your move is, you can be assured that our team will take care of your property with the utmost care.
Contact the best movers Langhorne PA offers at 1-888-Sub-Solv for a free quote!
For more information on our services, please see the links below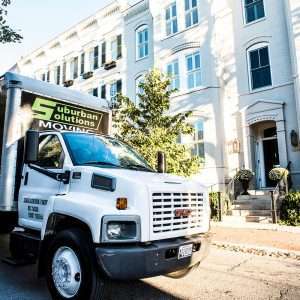 Whether you're moving down the street or across town, we can get you and your belongings the quality local service you deserve.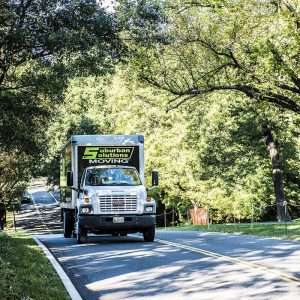 North, South, East & West, our long distance service covers the lower 48 states. Let our personalized customer service and exceptional network of professionals take you there.
SUBSOLVE EXPRESS
We recognize there's a big difference between moving a five-bedroom house and a 12'×12′ studio apartment. That's why, for you urban dwellers, we developed our swiftest and most efficient city-to-city moving option: The Sub-Solv Express.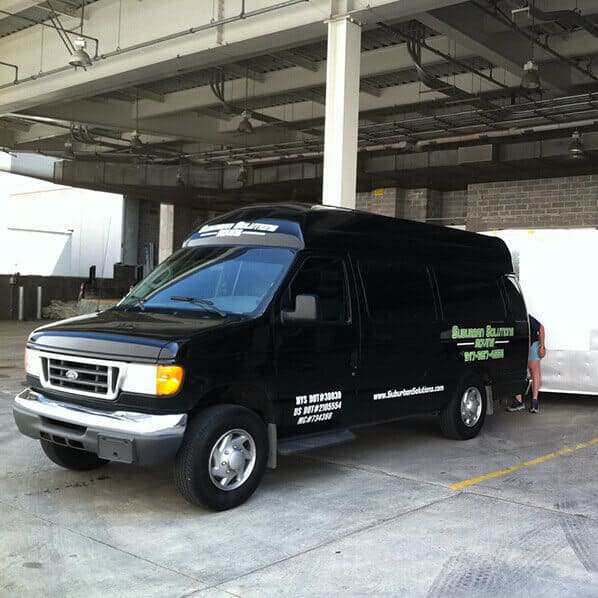 Office moves can't be done during normal business hours or your bottom line suffers. Proper care of equipment and items isn't just for cosmetic purposes. You need it done the right way and with special care.