Commercial / Office Moving
COMMERCIAL MOVING SERVICES
The professionals at our Commercial Moving Suburban Solutions knows that dealing with commercial moving or demolition is a ton of work. It isn't uncommon for people to begin a move or demolition project and then realize halfway through that they need extra support. This is why many people turn to Suburban Solutions for assistance. While hiring a moving company isn't free, the benefits can surely be worth the investment. There are several factors to consider when planning a commercial move or demolition, such as transporting delicate computers, electronics, office files, and much more.

After a demolition, there are bound to be heavy piles of material that need to be recycled, dropped off at the dump, or donated to a local charity. Our Commercial Moving company can help with this process.

Suburban Solutions knows that every office move is different. Just as with our residential moves, we know that clear, effective communication is critical. We treat each office move as though we are relocating our own office and provide the same respect and courtesy that we give our local residential clients.
Trained Movers Practice Proper Handling
By hiring a team of movers from Suburban Solutions to help with a commercial move or demolition, you can trust that you have a professional team that can handle the big task at hand. Our movers have the skills and knowledge needed to safely and efficiently pack up items such as fax machines, printers, computers, refrigerators, and laptops. If you hire our moving team then you don't have to add wear on your body by doing the hauling yourself. 
Less Stress on Employees
During commercial moves and demolition, employees are likely to be stressed out simply because their everyday routine will be interrupted. If you are a business owner trying to eliminate stress due to the move, it can help to hire our Commercial Moving company. We can almost guarantee that your workers will appreciate putting a move or demolition removal into the hands of people who are trained, insured, and licensed.

Additionally, your workers won't be asked to help move, and are sure to feel immense relief knowing they won't have to participate in this intense physical exertion. We want to make sure your office move is smooth as possible and your business goes uninterrupted. If you add our office packaging services, we can pack up and prep all the items in your office, ensuring that the staff can keep doing what they do best.
Commercial Movers Provide Equipment
Suburban Solutions can also provide the equipment needed to get really bulky items out without risking injury to oneself or others. In office buildings, there may be furniture or breakroom appliances that require certain equipment to move it. Trying to find this special equipment yourself can add time and money to the commercial move or demolition project. Instead of contacting several vendors to rent tools, you can get the hands-on assistance and equipment from one company to make things go much smoother. 
Professional Movers Have a System
Perhaps one of the best benefits in relying on our Commercial Moving to assist with your commercial move or demolition, is the skill and system that we use during the process. To the average person, moving can seem chaotic and unorganized. But with a moving company, we use a strategic system so things can be moved out far sooner than they would have without professional support. Due to the consultation that often occurs before our movers show up, by the time we get there we will already have a game plan in mind for how we are going to accomplish the task. If you are interested in learning more about our Commercial Moving services for a demolition project or commercial relocation, then please call Suburban Solutions today!
YOUR PERSONAL PROJECT MANAGER
For larger jobs, we can assign a project manager to assist you all the way through your office move. We all know that there are a lot of moving parts and your project manager can assist in coordinating any of the following:
Office Furniture Relocation

Computer / Technical Equipment Packing / Packaging

New Product Receiving, Storage, and Delivery (location specific)

Existing Furniture Disposal, Recycling, and Junk Removal

Modular Furniture Installation and Modification

IT Equipment Disconnect & Reconnect

Packing of File Cabinets and Sensitive Documents

Commercial and Custom Crating for all fragile items

Custom Install of Office Decor

Cubicle Breakdown and/or Assembly
We want to make sure your office move is smooth as possible and your business goes uninterrupted. Our OFFICE PACKING service will pack up and prep all the items in your office ensuring that the staff can keep doing what they do best.
As your #1 commercial movers, we provide you with the quality service you expect during a relocation process, whether it's local or long distance.  We are equipped to handle any size office/industrial relocation. You project manager will set up a free estimate/ survey of your office relocation. From there, our professionals will create a customized commercial moving plan to best suit the needs of your business.
For more information on our services, please see the links below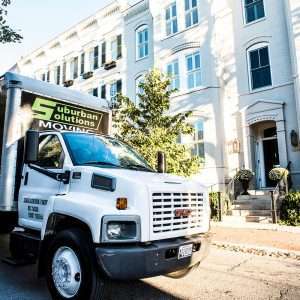 Whether you're moving down the street or across town, we can get you and your belongings the quality local service you deserve.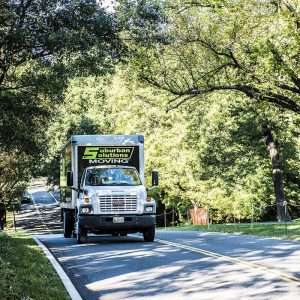 North, South, East & West, our long distance service covers the lower 48 states. Let our personalized customer service and exceptional network of professionals take you there.
We recognize there's a big difference between moving a five-bedroom house and a 12'×12′ studio apartment. That's why, for you urban dwellers, we developed our swiftest and most efficient city-to-city moving option: The Sub-Solv Express.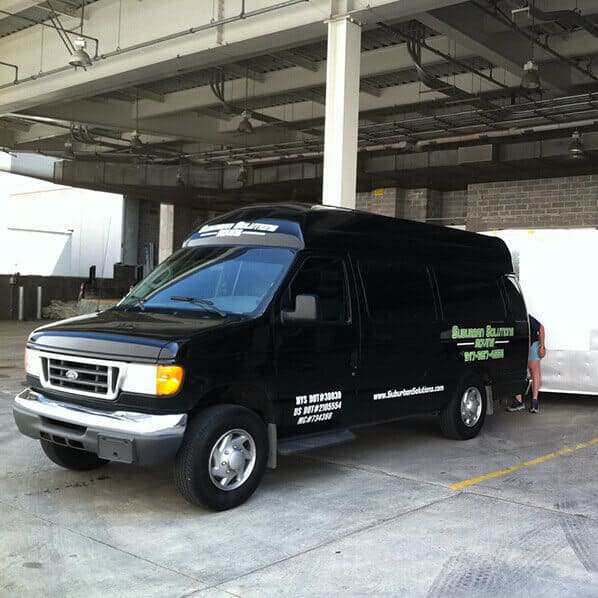 Office moves can't be done during normal business hours or your bottom line suffers. Proper care of equipment and items isn't just for cosmetic purposes. You need it done the right way and with special care.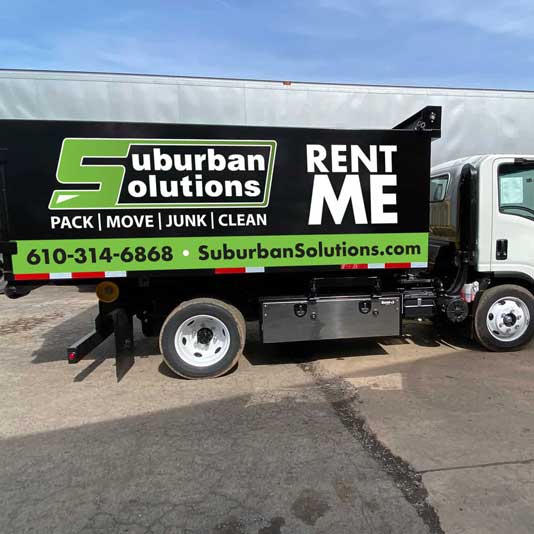 We know that not everyone needs a mover to get their belongings from one home to another.  Sometimes our customers just need to downsize, get rid of clutter in the basement, stage their home for sale or just toss out that old couch or mattress!