Malvern, PA is a small borough about 27 miles northwest of downtown Philadelphia. The community of Malvern is bordered by East Whiteland, Paoli, Phoenixville, and West Chester.
With land purchased from William Penn, a group of Welsh immigrants settled the area in the 17th century. Previously called West Chester, the local First Baptist Church, railroad tracks, and a handful of small businesses were the starting point of this small community. The name was later changed to Malvern and the borough was incorporated in August 1889.
Although it isn't the most alluring factor, Malvern is commonly known for being where the Paoli Massacre took place in September 1777 during the American Revolutionary War. The area was known for a long period as West Chester Intersection due to its position at the junction of the Philadelphia and Columbia Railroad and the West Chester Railroad. In 1873, the community's name was changed to Malvern when the Philadelphia and Columbia's successor, the Pennsylvania Railroad, straightened its tracks through the village. The village's status as a railroad junction came to an end in March 1880 when the West Chester Railroad's northern terminal was moved west and out of the area. Malvern Borough was incorporated on August 13, 1889, having previously separated from the northern portion of Willistown Township.
The area of Malvern is also recognized for its nice neighborhoods, strong industrial companies, and popular local organizations.
Notable people who have lived in Malvern include NBA basketball player Mikal Bridges, MLB player Phil Gosselin, singer-songwriter Jim Croce, and professional drag racer "Grumpy" Bill Jenkins.
1. People of Malvern, PA – Population & Demographics
How many people live in Malvern? While it is still a small town, the area has still seen slow growth as a few new people keep relocating to Malvern every year. The Malvern population is 3,447 with a median age of 43 years old.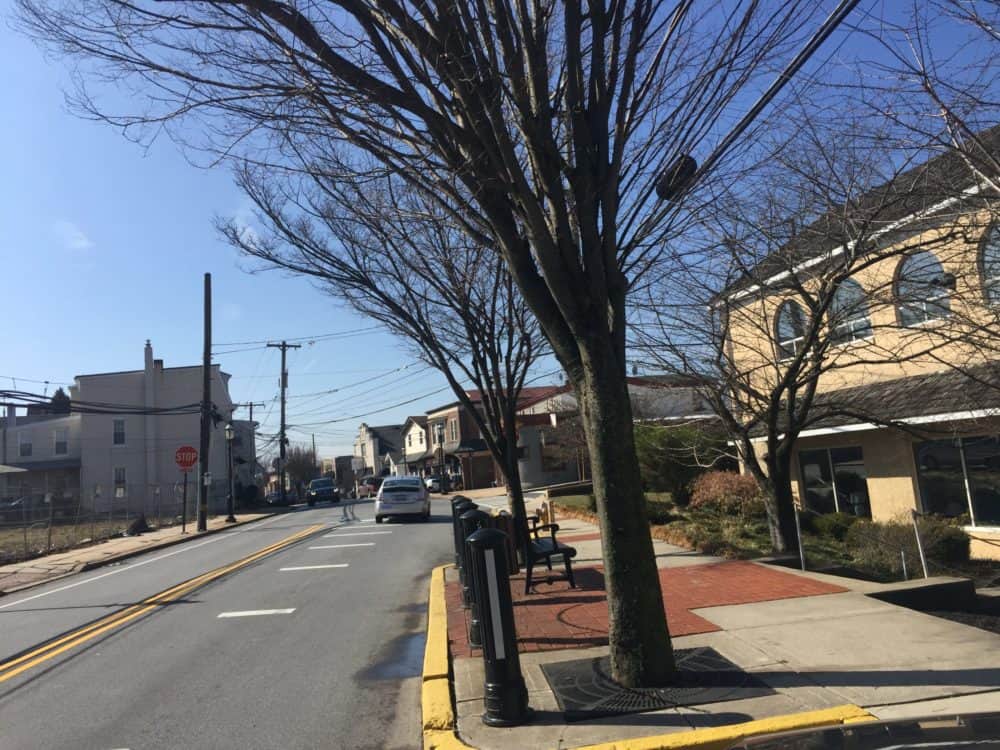 The median household income in Malvern is $101,345.  It is well above the national average of $61,769.  6% of the population is foreign-born and the three most common countries of origin are India, the Dominican Republic, and China. Malvern's population is 50.4% male and 49.6% female. Malvern demographics are made up of 86% Caucasian, 5% Asian, 4% Hispanic or Latino, 3% Black or African American. The gender ratio of male and female is evenly split. The zip code for Malvern is 19355. The area codes for Malvern are 610 and 484. Malvern is a very safe place to live with a crime rate that is 84% lower than the national average.
2. Cost of Living in Malvern, PA
How much does it cost to live in Malvern, PA? The average cost of living in Malvern is 30% higher than the national average and 35% higher than the Pennsylvania state average. This is due in no small part to Malvern's housing market which is 179% higher than the national average. Currently homes are being sold for an average of 2% above asking price and sit on the market for no more than three weeks. Local transportation tends to be fairly affordable compared to other areas, but groceries, healthcare, utilities, and the Malvern real estate market are more expensive than average.
The homeownership rate in Malvern is 57.3%, just over half the population. Malvern, PA homes for sale are mostly comfortable single-family houses, though there are also a good amount of multi-million dollar mansions to be found as well. The average price of a home in Malvern is $360,000.
The Malvern property tax rate is 1.490%. This equals out to about $5,364 per year in property taxes for a $360,000 home.
The other half of people living in Malvern rent their homes and apartments with more than enough options to fill their needs. The average price of rent in Malvern is $1,747 per month, which is a slight 1% decrease since the same time last year.
3. Malvern Neighborhoods
Where should you live in Malvern? Although the town covers a small area, a couple of the best Malvern neighborhoods include:
Malvern commonly ranks among the best Philadelphia suburbs for higher end homes. One neighborhood in Malvern you may want to check out is Pickering Crossings which offers new construction homes in a safe neighborhood with a great school. Other neighborhoods with high-end homes and low crime include Cedar Hollow and Weatherstone. You can expect to pay upwards of $750k for a home in any of these neighborhoods. If you are looking for something closer to the $400Ks you can look for smaller family homes and condos in the well established neighborhood of Greentree. If you are looking for something more like a small apartment or studio, you will want to look at Borough Center. 
The crime rate in Malvern is 84% lower than the national average with a 1 in 207 chance of being a victim of crime. Violent crime in Malvern is 85% lower than average, giving local residents even more peace of mind as they travel around their community. Based on these promising statistics, Malvern is a safe place to live.
There are few places for convenient shopping in Malvern with CVS, Uptown Worthington, and Walgreens close by. Most other shopping destinations like Target, Walmart, Dollar Tree, and other locations are at least 15 minutes away.
Malvern covers a small area of only 1.3 square miles near the eastern border of Chester County in Pennsylvania. The community of Malvern has a 19355 zip code. The area code in Malvern is 610.
Here is a map of Malvern PA.
4. Malvern, PA Weather
Similar to nearby cities, there is a continental climate in Malvern, making the local weather freezing cold during the winter months and bringing warm, muggy days during the summer. The weather in Malvern gets about 47 inches of yearly rain and an average annual snowfall of 23 inches.
The average temperature in Malvern during summer is between the mid-60s and mid-80s. Winters drop well below freezing at night with temperatures dipping into the teens and then reaching only the mid-30s during the day.
5. Things to Do in Malvern
You'll find there are a variety of fun things to do, local attractions, and exciting places to visit when you relocate to Malvern.
A can't miss thing to do in Malvern is the Paoli Battlefield Historical Park, where the Paoli Massacre took place. It provides visitors with a historic look into what happened and also features several memorials regarding aspects of the war. Among the most interesting places to visit with kids, the location also has a children's playground available.
Paoli Battlefield Historical Park, Monument Ave & Wayne Ave, Malvern, PA 19355  (484) 320-7173
The massive selection of pinball machines and other arcade games at Pinball Gallery makes it one of the top Malvern attractions. Gamers will have the chance to play any of the games they want and even have the option to buy the machines if they happen to find a favorite.
Pinball Gallery, Great Valley Shopping Center, 81 Lancaster Ave #20, Malvern, PA 19355  (484) 693-0693
People's Light Theatre is a not-for-profit civic and cultural center with performance theatre at its core. They also host classes and community events to promote interest in diversity and art. You can check out their website to see what they have going on, as performances change frequently.
39 Conestoga Rd., Malvern, PA 19355, (610) 644-3500
Additional Major Malvern Attractions
Malvern also has many parks you can visit. The Malvern Parks & Recreation department lists all of them.
6. Malvern Restaurants
Don't ever worry about finding a great place to eat thanks to the list of top-rated restaurants in Malvern.
While the city is small, one of Malvern's top places to eat is Flying Pig Saloon with their spread of popular American-style menu choices. Take your pick between taco bowls, pork skewers, burgers, and many other great options.
Flying Pig Saloon, 121 E King St, Malvern, PA 19355  (610) 578-9208
As a local hotel as well as one of the best Malvern restaurants, General Warren offers an upscale dining experience for its guests. Whether you want to spend a night in one of their comfortable rooms or simply dine in for the night, they have a mouthwatering menu that includes Filet Mignon, Beef Wellington, blackened tuna, Steak Frites, Roasted Pork Gnocchi, and so much more.
General Warren, 9 Old Lancaster Rd, Malvern, PA 19355  (610) 296-3637
Restaurant Alba is owned by a wife and husband team and serves Italian-American cuisine. They focus on high quality, locally sourced ingredients and creating a welcoming, wholesome environment.
7 W King St, Malvern, PA 19355, (610) 644-4009
Another laid back spot, Malvern Pizza has been in business locally for 30 years. They have won various local awards for their fresh ingredients and fresh dough made daily.
19 E King St. Malvern, PA 19355, (610) 644-8888
7. Jobs in Malvern
As mainly a residential community, there aren't many Malvern jobs within the borough's borders. The best places to work in Malvern and nearby cities include:
Acme Markets

Smiths Group North America

Dollar Financial Group
For those who are interested in commuting from Malvern to Philadelphia, the drive covers 27 miles and takes 1 hour each way. There is also a Malvern-Philadelphia train that commuters often use for travel instead of driving their own vehicle.
The average salary in Malvern is $73,000 per year with a state income tax rate of 3.6% for residents. There is currently a 4.7% unemployment rate in Malvern.
8. Malvern Schools
About 689 kids between the ages of 0 and 18 years old are living in Malvern, adding up to around one-fifth of the local population. The low crime rate and good public schools make Malvern an excellent place for families to live.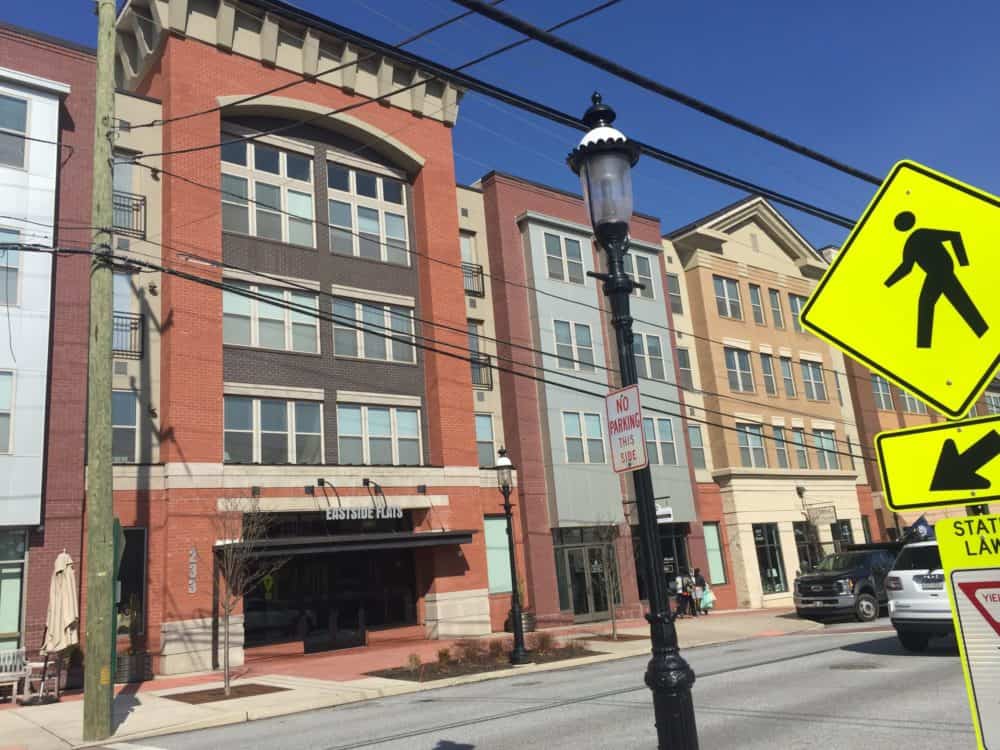 There are 6 public schools and a whopping 32 private schools to choose from. All of the public schools in Malvern are part of the Great Valley School District, which has campuses for each age range including:
Kathryn D. Markley Elementary School

Sugartown Elementary School

Great Valley Middle School

Great Valley High School

(ranked among the top 15 best Pennsylvania high schools)
No colleges or universities are in Malvern, but the University of Valley Forge is only 7 miles away in Phoenixville.
Living in Malvern Pros & Cons
Pro:

Malvern is a steadily growing community with a unique history.

Pro:

Thanks to its safe neighborhoods people living in Malvern enjoy peace of mind everywhere they go.

Con:

The cost of living in Malvern is higher than both the national and Pennsylvania average.
Moving to Malvern, PA
Have you found enough reasons to move to Malvern? As the most efficient Malvern moving company, Suburban Solutions is here to make your relocation as simple as possible! Contact our team today by calling 610-314-6868 or fill out the Request a Quote form on this page for a free moving estimate!