Are you considering moving to Pennsylvania? Have you recently relocated to the state? With so much on your to-do list, both before and after moving day, you may not have given much thought to Pennsylvania residency requirements and how to prove residency.
After all, becoming a PA resident happens automatically when you establish a permanent home in the state, get a PA driver's license, and take other steps to establish life in the state. However, it's important to know how to become a Pennsylvania resident and the state's residency laws because residency can be established in different ways for different purposes.
How long does it take to become a resident of Pennsylvania? For tax purposes, establishing residency in PA happens after 183 or more days in the state. For in-state tuition, you must be a resident for 1 year.
Here's a complete guide covering how to become a PA resident, residency laws, and ways to prove you are a resident.
Important Reasons for Establishing Residency in PA
Even though establishing Pennsylvania residency happens naturally after moving to the state, there are many reasons to take specific actions to meet Pennsylvania residency laws as soon as possible.
You must prove residency with a high burden of proof to qualify for in-state tuition.
Proving PA residency is important if your former state pursues you for taxes. Many forms of proof will be crucial.
Two states can try to claim you as a resident for income taxes if you spend a lot of time out of Pennsylvania or own a home in another state. Building your case for Pennsylvania residency can be vital.
You will need to meet specific PA residency requirements for a hunting license, getting a driver's license, or enjoying other benefits reserved for residents.
How to Become a Resident of Pennsylvania
Here are easy steps to becoming a Pennsylvania resident. Note that you don't necessarily need to complete every step. However, the more steps you take to make ties to the community, the easier it becomes to provide proof of residency in PA, especially for taxes and tuition.
#1. Establish a Home in PA
Of all the guidelines for Pennsylvania residency, establishing a domicile or permanent place of abode is the most important. Fortunately, it's also the easiest requirement to meet.
Renting or buying a house in Pennsylvania is the first step to becoming a resident. Your signed lease agreement or mortgage documents can be used as proof of residency to get a PA license or ID too.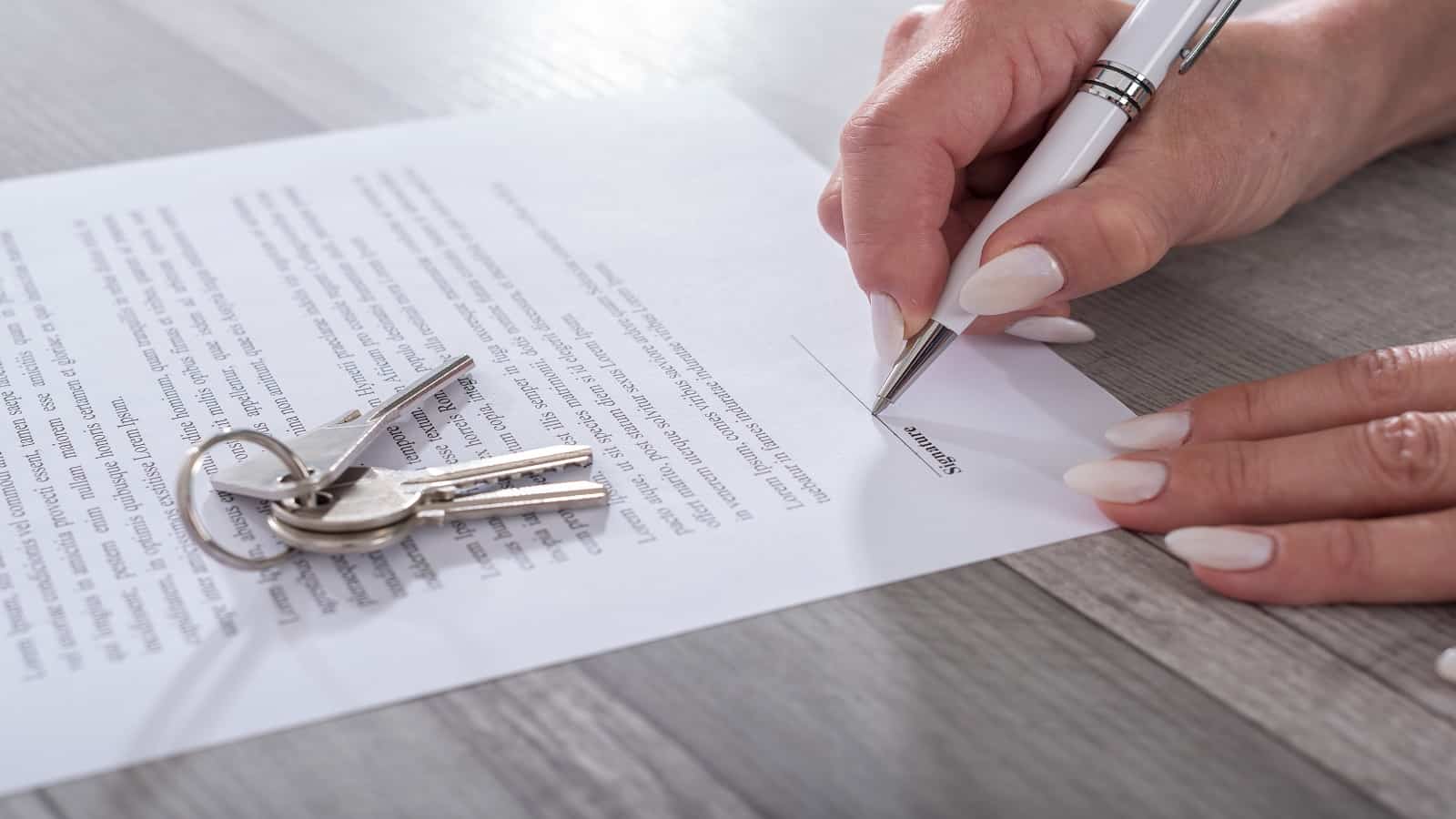 #2. Set Up Utilities
The next step you're sure to take is setting up utilities. Try to schedule your utility connection a couple days before your move-in date. Depending on the utility provider, it may be a good idea to schedule well in advance.
The utility company may be able to provide proof of service in your name at the address before you receive the first bill. This or a utility bill will be an important form of proof of PA residency.
#3. Change Your Address
Once you have your new address, make sure you have your mail forwarded. You can complete a USPS Change of Address request online to have mail forwarded for 12 months. This can even be scheduled for your moving day.
It's also a good idea to change your address with important businesses, organizations, and service providers. This ensures important communications and/or final bills make it to you.
Don't forget to change your address with the Social Security Administration, the IRS (Form 8822, Change of Address), and your former state's department of revenue or taxation.
#4. Transfer Driver's License to PA
PA driver's licenses and IDs are one of the best ways of establishing PA residency after a move.
Pennsylvania residency laws require out-of-state drivers obtain a PA driver's license within 60 days of establishing residency in the state. An out of state license transfer will require visiting a PennDOT Driver License Center in person.
Make sure you meet the requirements for getting a PA driver's license and bring the necessary documents.
Complete Form DL-180R, Application for Pennsylvania Non-Commercial License for Out-of-State Drivers
Surrender your out-of-state license
Show your Social Security card and proof of identity and residency
Complete a vision screening test
To meet the PA residency requirements for driver's license, you must show two forms of proof of residency in the state. This can include a lease agreement, mortgage documents, W-2 form, current weapons permit, current utility bill, or tax records.
If you live with someone else and have no utility bills in your name, you can bring the other person living in your household with you. They will need their driver's license or photo ID so they can provide a signed affidavit. The second form of proof can be official mail in your name with the correct address such as a bank statement or tax notice.
Click here for a list of documents that meet PennDOT identification and residency requirements.
Our guide covering how to get a PA driver's license covers these steps in more detail.
#5. Register and Title Your Car in Pennsylvania
After moving to Pennsylvania and establishing residency, you are required to apply for PA title and registration for your car within 20 days. You must have a valid form of Pennsylvania ID to title and register your car in the state, even though you are given more time to transfer your license.
You will need to surrender your out-of-state car title to the Bureau of Motor Vehicles along with Form MV-1, Application for Certificate of Title. This form must be completed by an "agent of the department" such as a dealer, notary, or messenger service. You can see locations here.
Only when you have submitted the application for a PA title can a temporary Pennsylvania registration plate be issued.
During this process, you will need to provide proof of PA residency, identification, and other documents:
Valid Pennsylvania driver's license or ID card
Valid title for the vehicle
Proof of insurance in Pennsylvania
Tracing of the VIN or VIN verification by a notary public at a dealership, inspection mechanic, or issuing agent
Form MV-1 (Form MV-1L if the vehicle is leased)
#6. Register to Vote in PA
Registering to vote is not required, but it's a great way to show your intent to live in the state and it can be used as Pennsylvania proof of residency.
You can register to vote at the PennDOT License Center when you get your PA license or ID.
You can also register to vote in Pennsylvania at a county voter registration office, by mail, or online.
Other Ways to Become a Resident of Pennsylvania
Just in case your residency is challenged by your former state or you need additional Pennsylvania proof of residency, any of the following may be helpful.
Transfer your professional license to PA
Renew your passport with your Pennsylvania address
Buy a license for your dog
Open a bank account in Pennsylvania
Enroll your children in school
Notify your former state's Department of Revenue of your change of address
Become a member of local organizations such as a religious institution, social club, or gym
Pennsylvania Resident Requirements for In State Tuition
Are you planning to attend college in Pennsylvania or do you have children that will be college age soon? Pennsylvania in-state tuition residency requirements are complicated and it may be necessary to provide many forms of proof. It's important to start this as soon as possible after relocating.
The Pennsylvania residency requirement for in-state tuition is explained in the Pennsylvania Code – 35.29b. You are eligible for in-state tuition rates if you:
Are a U.S. citizen, permanent resident, or have an eligible immigrant status, and
Have been a Pennsylvania resident for at least 12 months before the start of the term
View this post on Instagram
Dependents of Pennsylvania residents can also qualify.
Proof of residency in PA for tuition usually requires proof you have purchased or are leasing a permanent residence in the state. It may be necessary to provide many forms of supporting evidence such as proof you are paying local and state taxes, a PA driver's license, permanent and full-time employment in the state, a Pennsylvania vehicle registration, or voter registration in the state.
Students under 22 are considered minors for establishing Pennsylvania residency. Their residency is classified by the residency of their parents. This presumption can be overcome by proving financial emancipation and Pennsylvania domicile.
Pennsylvania Residency for Tax Purposes
If you are domiciled in Pennsylvania or a statutory PA resident, you are subject to Pennsylvania income taxes on all income.
For tax purposes, you are considered a resident of Pennsylvania, not a part-time resident, if you are physically present in the state for 184 days and/or have established a permanent place of abode in Pennsylvania.
You are domiciled if you maintain a permanent home in the state to which you intend to return whenever you are absent. You can only have one abode at a time. If you maintain more than one home in different states, many factors may be considered to determine your permanent abode including where you spend the most time, where your spouse or children live, where you see your doctor, and more.
You are a statutory resident of Pennsylvania if you spend most of your time in the state even if you are domiciled in another state. Statutory PA residency is established by spending more than 183 days (all 24 hours) in Pennsylvania during the tax year.
If you are moving to Pennsylvania or out of the state with the intention of establishing a domicile, you will be considered a part-time resident for the tax year in which you move.
Learn more by reading the PA Department of Revenue brochure on determining Pennsylvania residency for income tax purposes.
Pennsylvania Residency FAQ
What is the Pennsylvania residency certification form?
The Pennsylvania residency form must be completed and submitted to your employer to report information for local earned income taxes. The form is used when a new employee is hired or an employee notifies their employer of a name or address change.
What are Pennsylvania residency requirements for divorce?
One or both spouses must have lived in Pennsylvania for at least six months to file for divorce in the state.
How much does a PA hunting license cost for residents vs non-residents?
Qualifying for reduced PA resident rates is a perk of establishing residency. The general PA hunting license cost for residents is $20.90; a Pennsylvania non-resident hunting license is $101.90. Residents can also apply earlier for licenses and qualify for lifetime licenses.
What are Pennsylvania in-state tuition requirements?
You must prove Pennsylvania residency for at least 12 months before the start of term to qualify for in-state tuition. Residency for students under 22 is based on the residency of their parents without proof of financial emancipation.
Now that you know how to establish residency in PA, are you ready to make the big move to a new state? Once moving day is on the horizon, give us a call at Suburban Solutions to discuss your upcoming transition and get started with a free, affordable moving quote.